Cheap HomeKit Light Bulbs
Following on from my previous posts about using HomeKit with LIFX and creating HomeKit LED Strips I wanted to see if I could add some more bulbs into the mix. I wanted RGB bulbs so I could colour match with the LED strip I made so I looked at the LIFX Color 1000. It looks like a fantastic bulb and the only problem I have with it really is the price — at £60 on Amazon.
Having built the Homebridge plugin for Magic Home WiFi devices I looked for some other devices running on same protocol. I found a fair few but the SuperLegends Wi-Fi smart bulb looked to be decent and was only 20 quid so I thought I'd give it a go.
The Super Legends Bulb
The bulb came nicely packaged and actually instructs you to download a different app — SuperLegend SuperHome which totally sounds like somewhere a DC character would live. It's just a rebranded version of Magic Home Wi-Fi but it's an older version (1.0.1 as opposed to 1.1.0) so some features may be missing. Curiously though the SuperHome app is shown at the correct resolution on an iPhone 6 whereas Magic Home is not.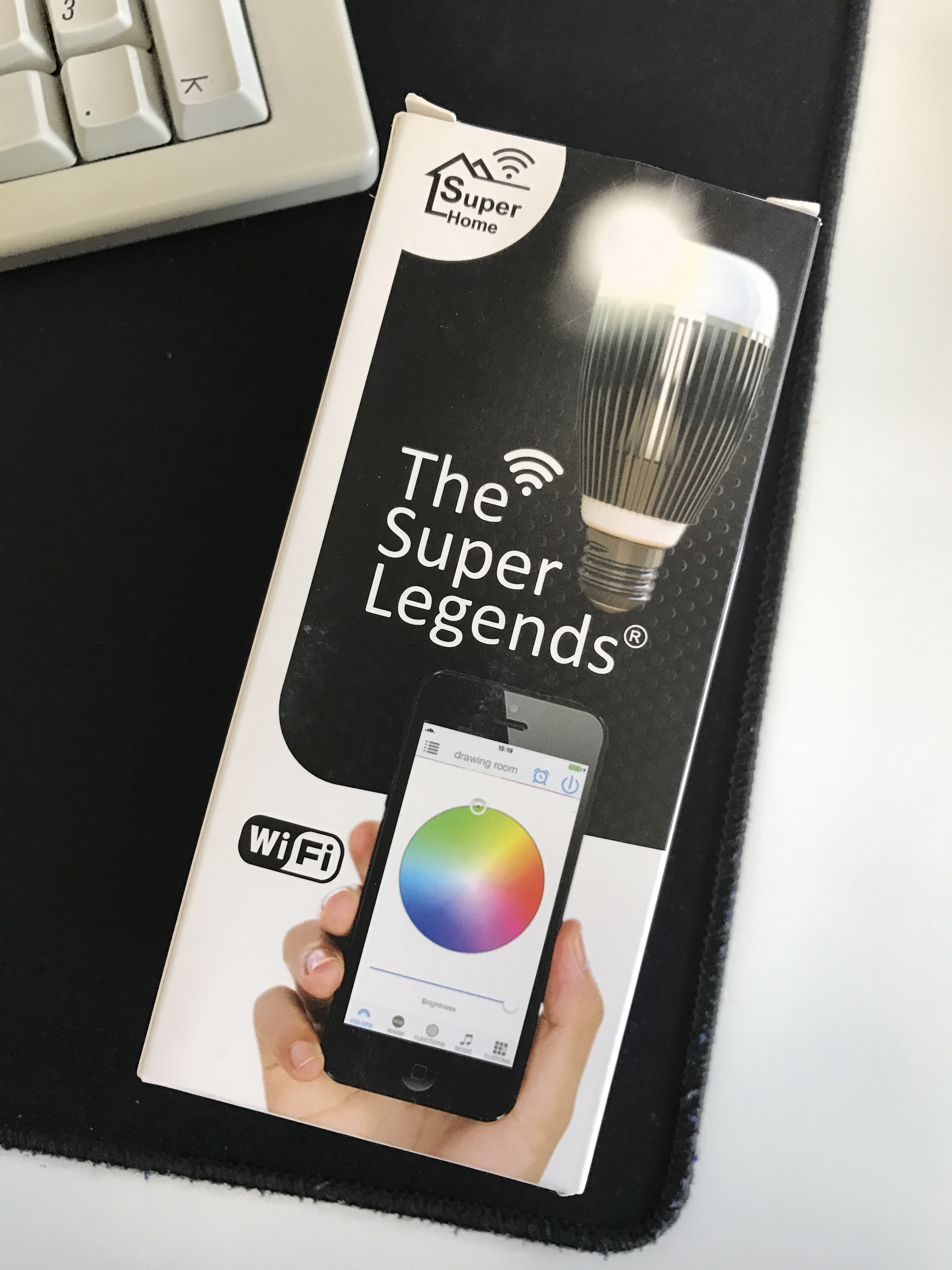 Inside the box is a bulb that looks absolutely nothing like the one on the box. There's also an Edison Screw to B22 Bayonet adaptor included which was a nice surprise as the bulb only comes in the screw configuration.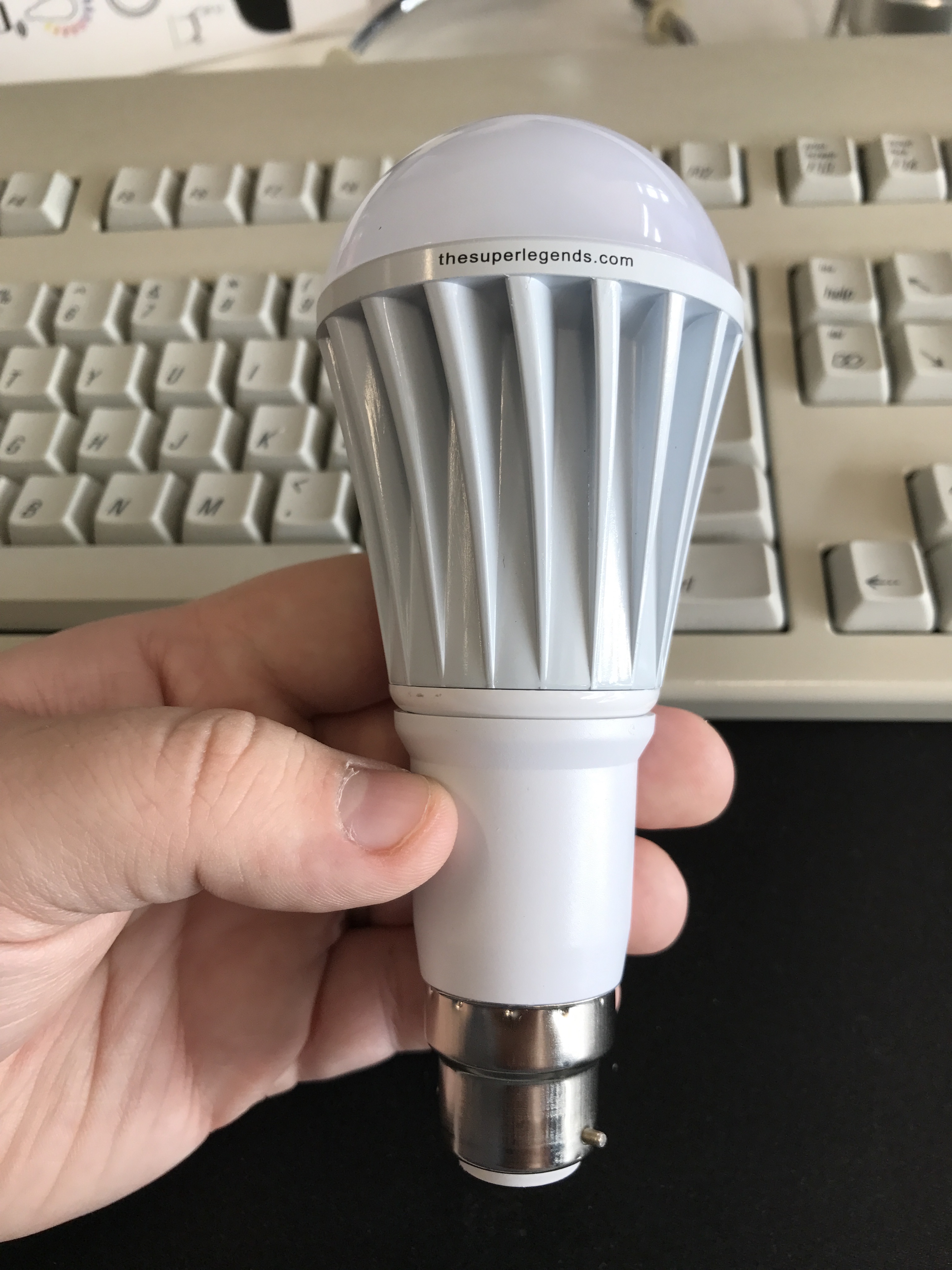 The problem with that adaptor is it transforms the bulb from a traditional sized bulb to something ridiculously tall. It did prove to be a slight problem with the lamp I wanted to put it in but in my floor lamp and ceiling fittings it was absolutely fine.
With a few tweaks to my plugin and adaption of my lampshade I managed to get the light working perfectly with HomeKit.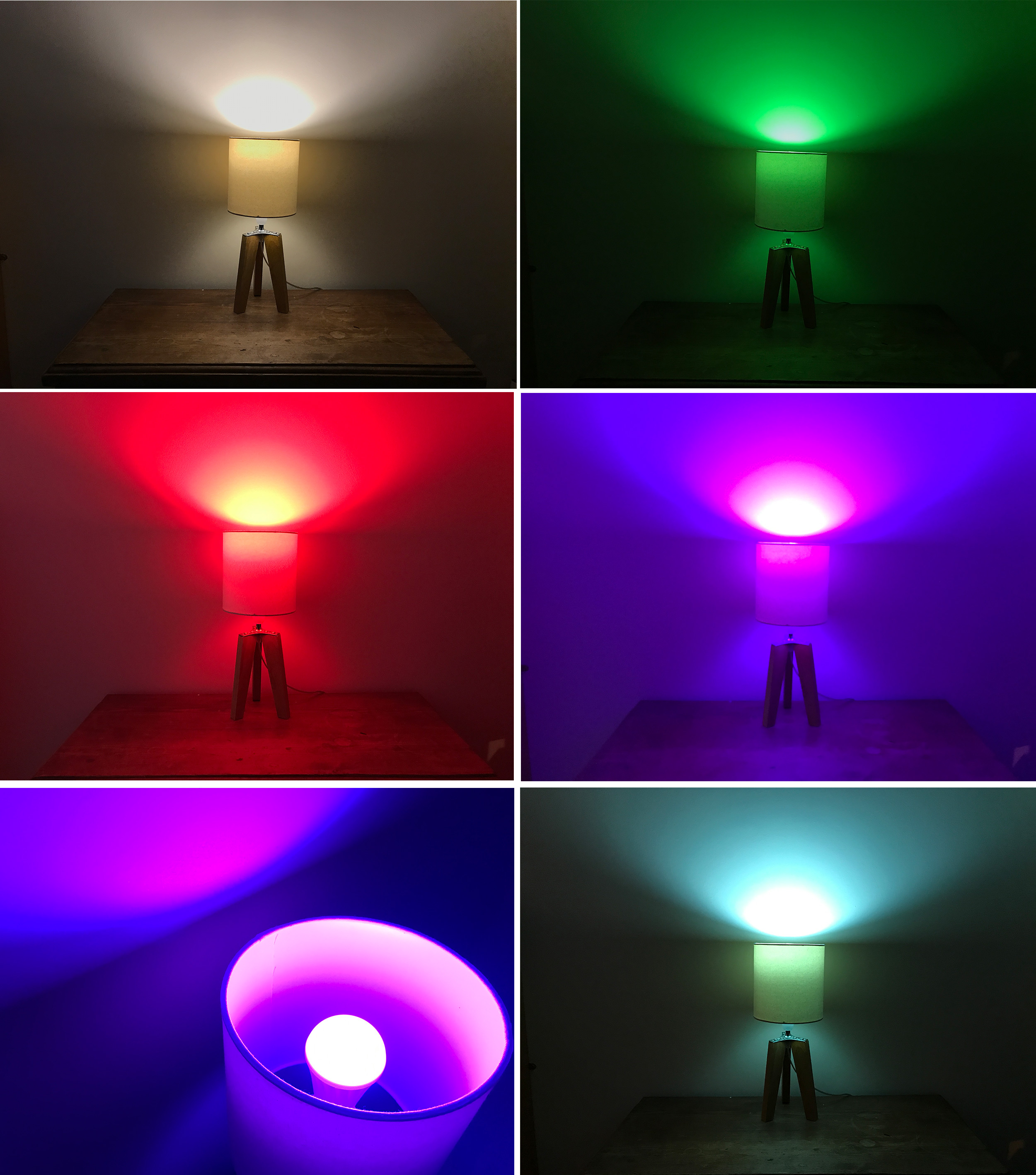 Other 'Zengge' Devices
Any devices created by Zengge and running on the Magic Home Wi-Fi (or other apps by the same developer such as LED Magic Color) app should work with my plugin. I've found the following compatible devices:
Ticked devices have been confirmed to work with the plugin either by me or another lovely person.
Please let me know if you find any other compatible devices.
Mi-Light
So far all of the lights I've tried have been Wi-Fi based but there is another system which follows a similar approach to Philips Hue called Mi-Light that I'd like to try. It uses a central base hub that connects to your router and then the bulbs use RF to communicate with the hub.
The Mi-Light hub is about £15 (view on Amazon) and there's a Homebridge plugin to go with it.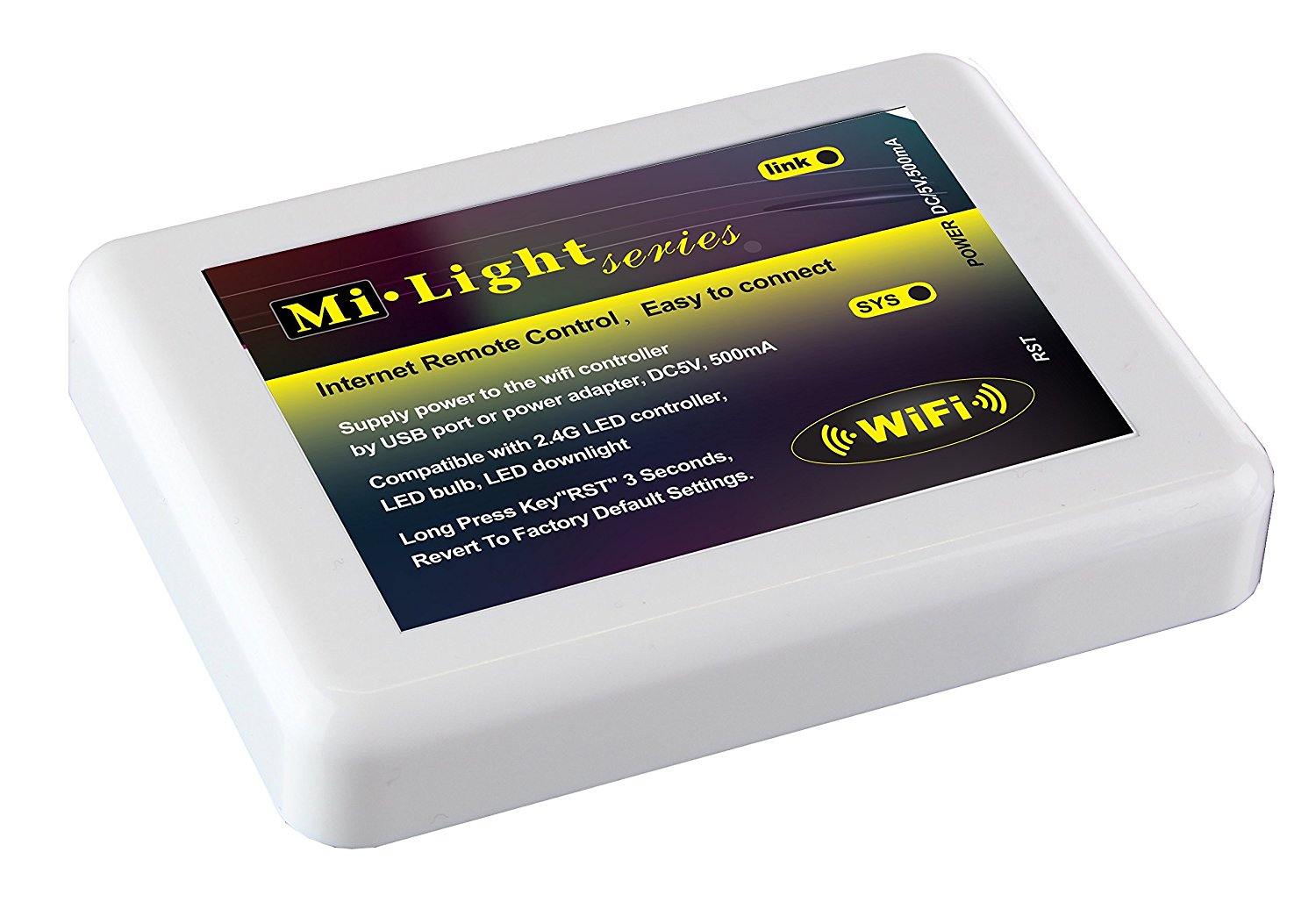 The hub then connects to extremely cheap bulbs at about £11 each for RGBW. There are Bayonet, Edison and GU10 bulbs as well as LED strip controllers so it looks to be a really nice little system.
Due to the extremely low cost of the set (£50 for 4 bulbs and a hub) and the ability to configure it to work with Homebridge, it's a very appealing offering and I'll likely be checking it out soon.