Lotus Biscoff (Speculoos) Buns Recipe
A delicious twist on the classic cinnamon bun that combines a brioche swirl with the classic Lotus Biscoff flavour.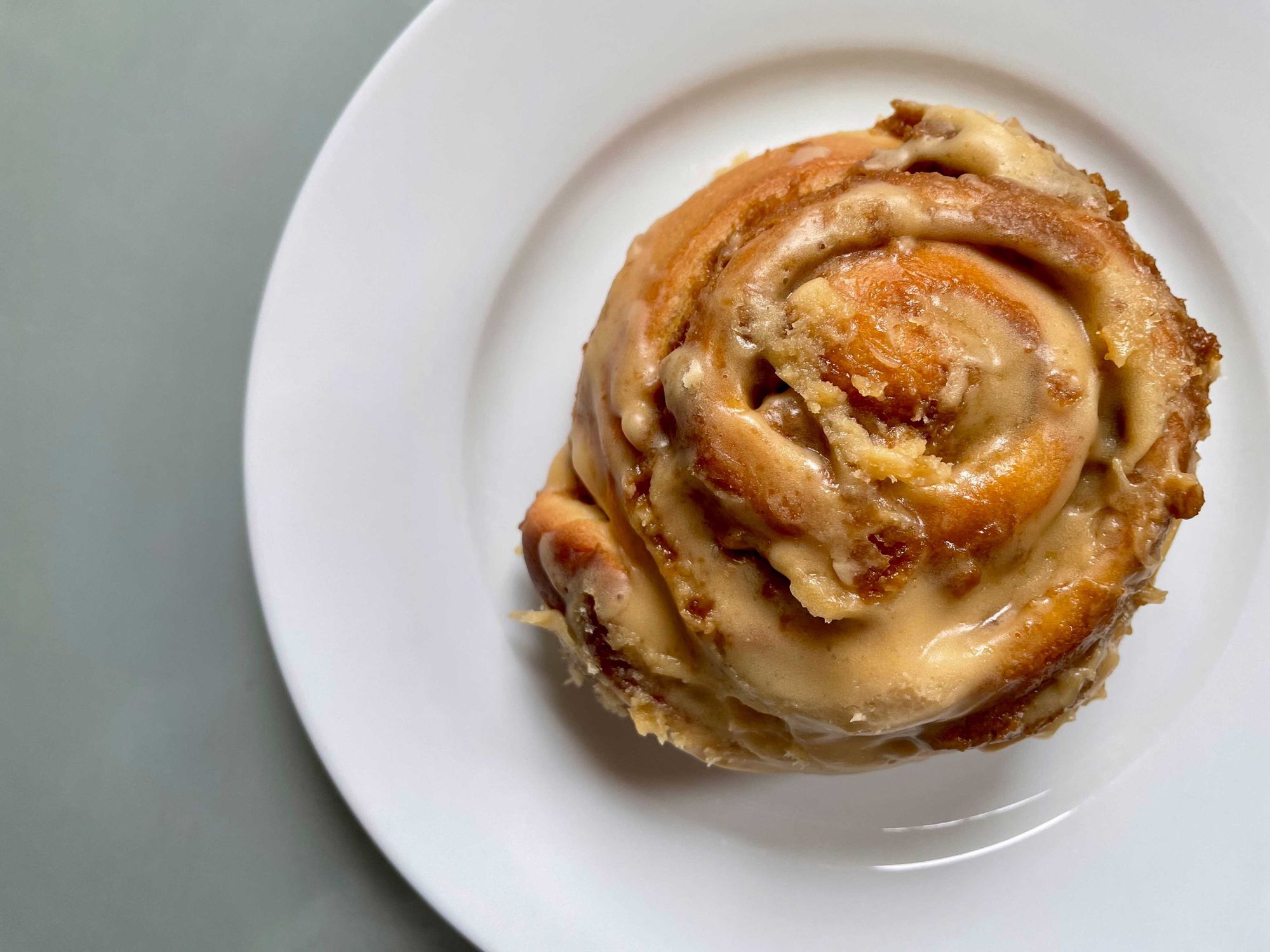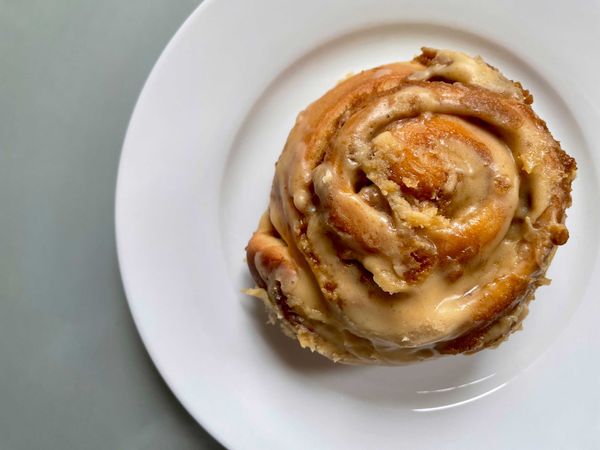 As much as I love cinnamon buns, I thought it might be nice to mix things up a little and was inspired by a Lotus Biscoff cheesecake I had recently to adapt the classic brioche swirl, dropping the cinammon and adding that classic speculoos flavour instead.
As this is a brioche based dough I'd recommend using a stand mixer as it would be difficult to incoporate the eggs and butter by hand.
If you are making brioche by hand, check out Ethan Chlebowski's method.
Ingredients
Dough
560g white bread flour
240g warm milk
100g granulated/caster sugar
70g softened unsalted butter
7g instant yeast
2 medium eggs
2 tsp salt
1/4 tsp baking soda
(optional) A few Biscoff biscuits for topping
Filling
200g soft brown sugar
200g Biscoff spread (Aldi's spread tastes the same)
Frosting
150g cream cheese
100g softened unsalted butter
110g icing sugar
3 tbsp Biscoff spread
~50ml milk to loosen
Method
Add milk, flour, yeast, baking soda, and salt to your mixer. Pop it on low to bring it all together.
Add the eggs one at a time until they're combined.
Add the sugar and knead on medium for around 5 minutes.
Add the butter a little at a time until it's all incorporated and knead on high for 7-10 minutes. Though dough should come away from all sides of the mixer and a gluten windowpane test should be possible.
For the dough into a ball and place into a lightly crease bowl. Cover and proof for 1.5-2 hours until doubled in size.
Pre-heat your oven to 180°c fan.
Roll the dough out on your worktop with a rolling pin into an approximately 45cm x 45cm square.
Melt the Biscoff spread for your filling in the microwave (approx 20s @ 750w)  and stir in your soft brown sugar.
Spread the filling over your dough using an offset spatula or metal spoon.
Leave a little gap at the bottom of your dough empty as the dough sticks to itself and you should end up with better swirls at the end.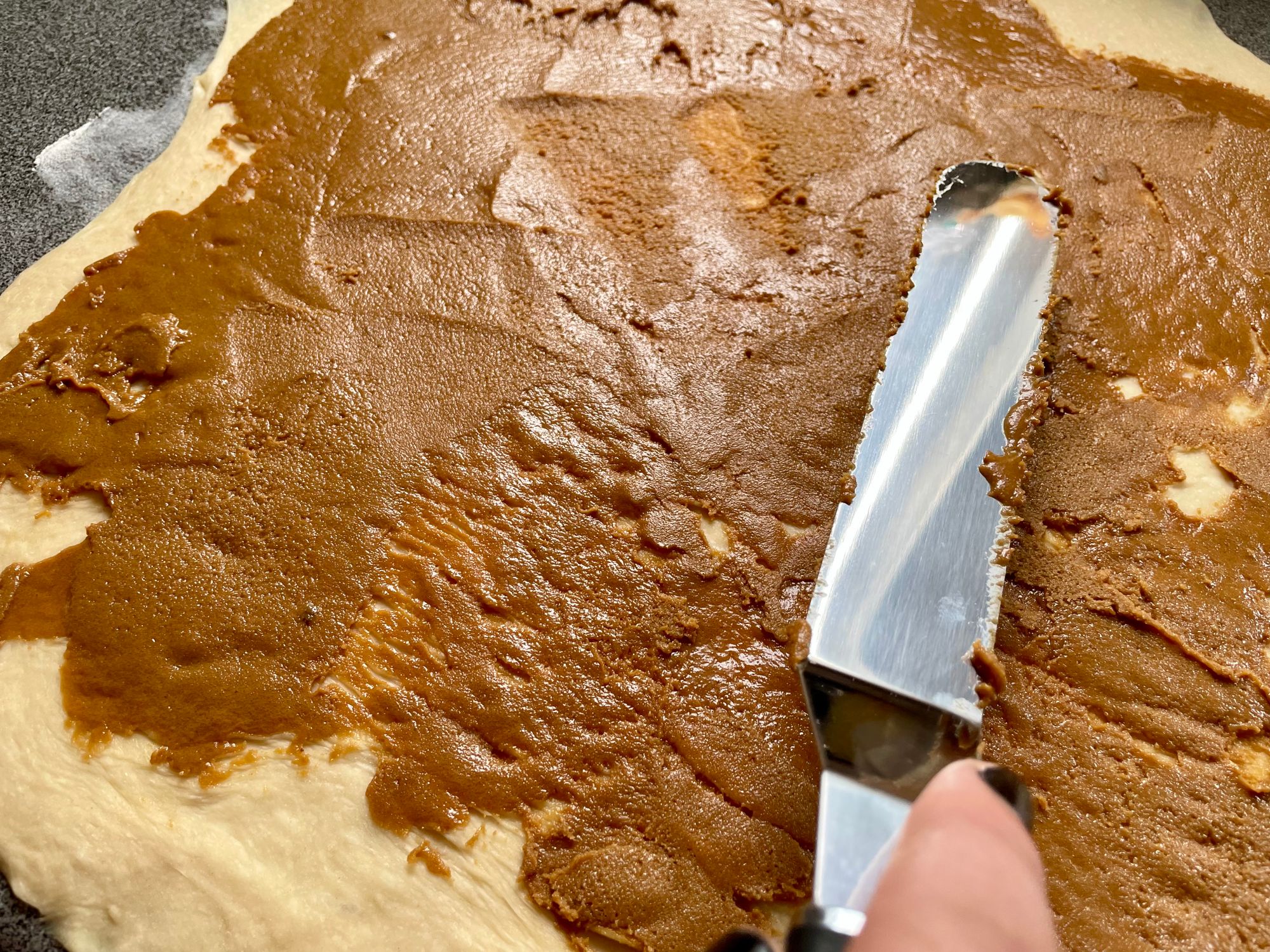 Tightly roll the dough from the top towards you to form a nice even roll.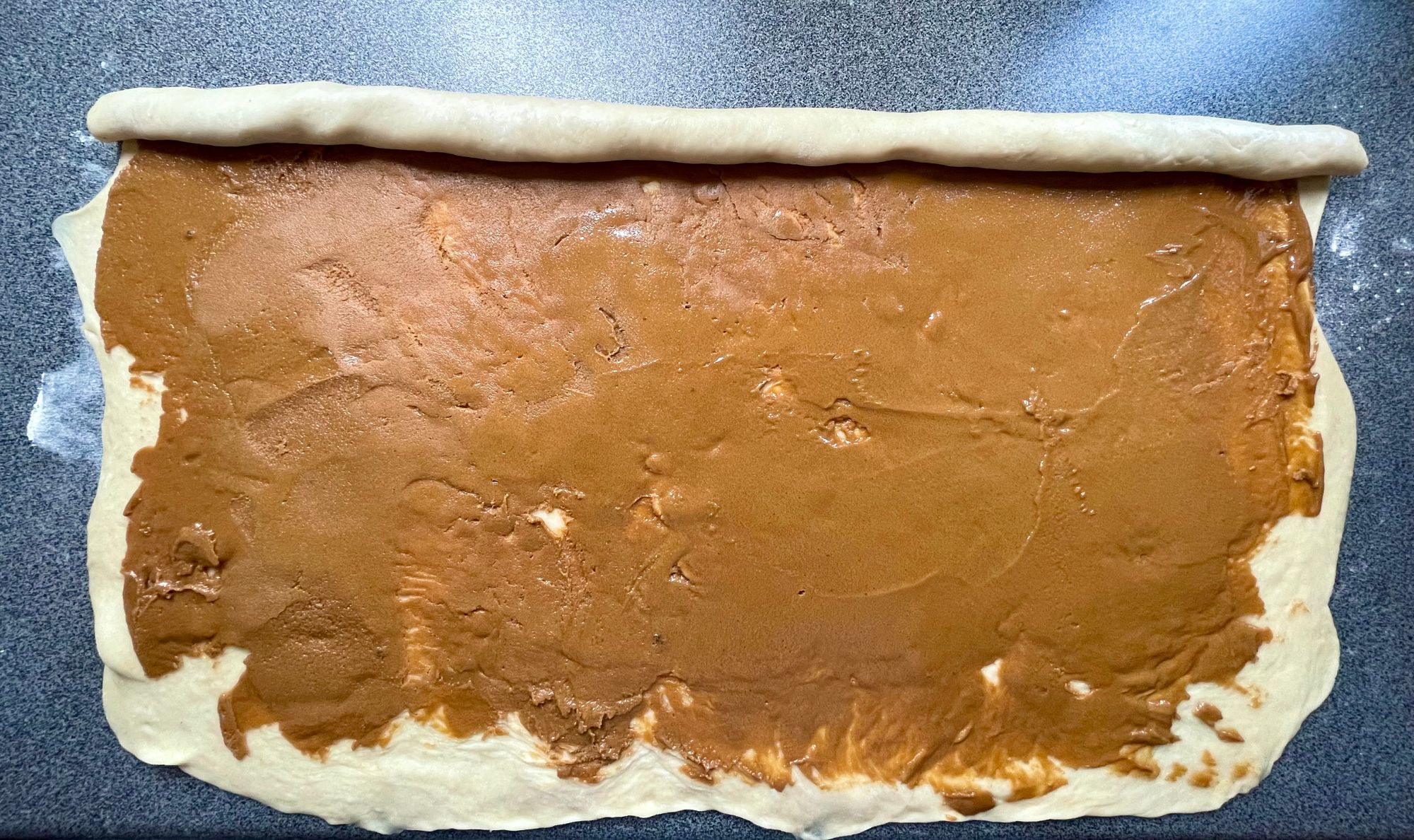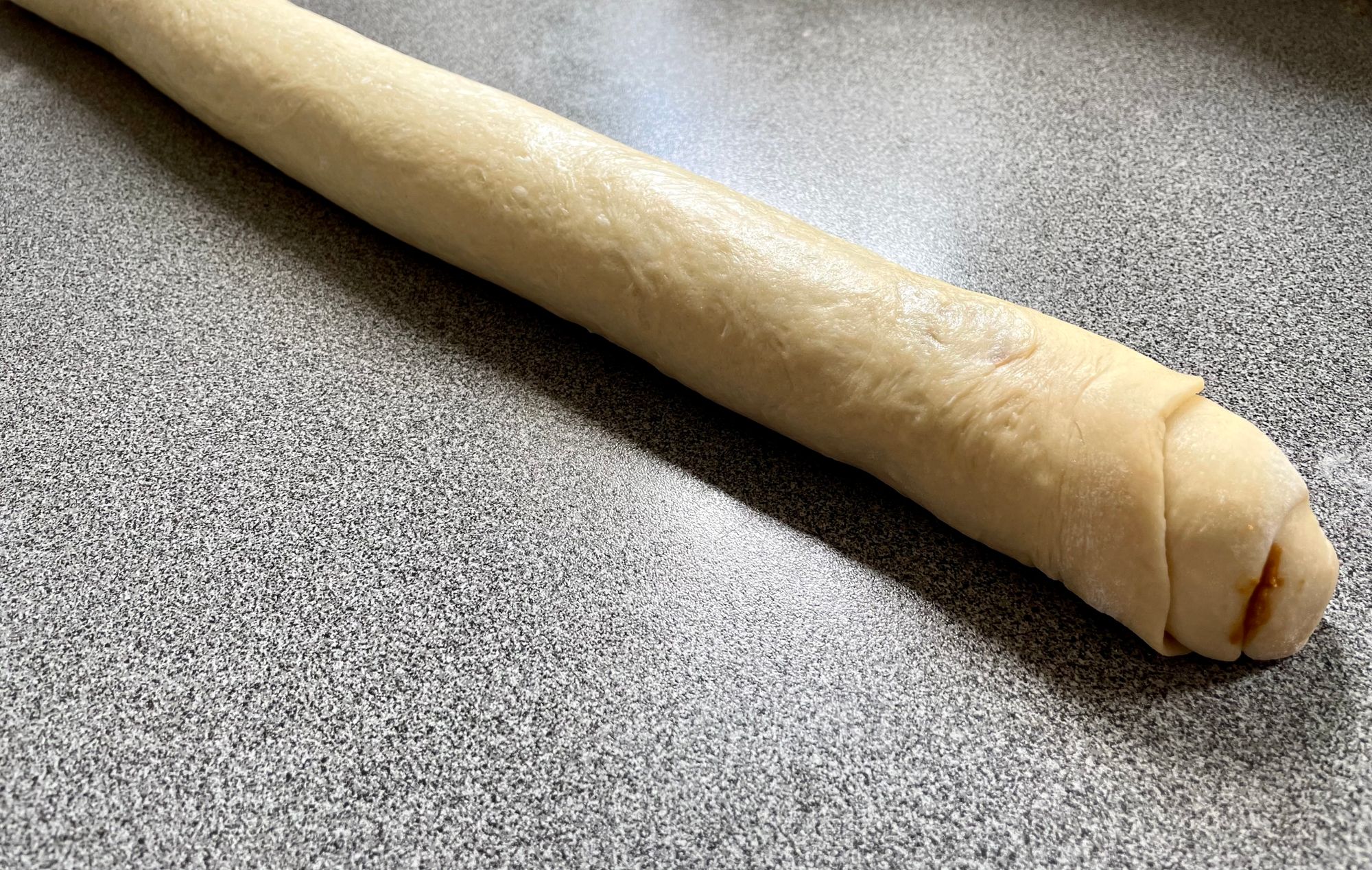 Tap the ends in a little to even them off and using a pastry scraper or sharp knife, cut the two ends off.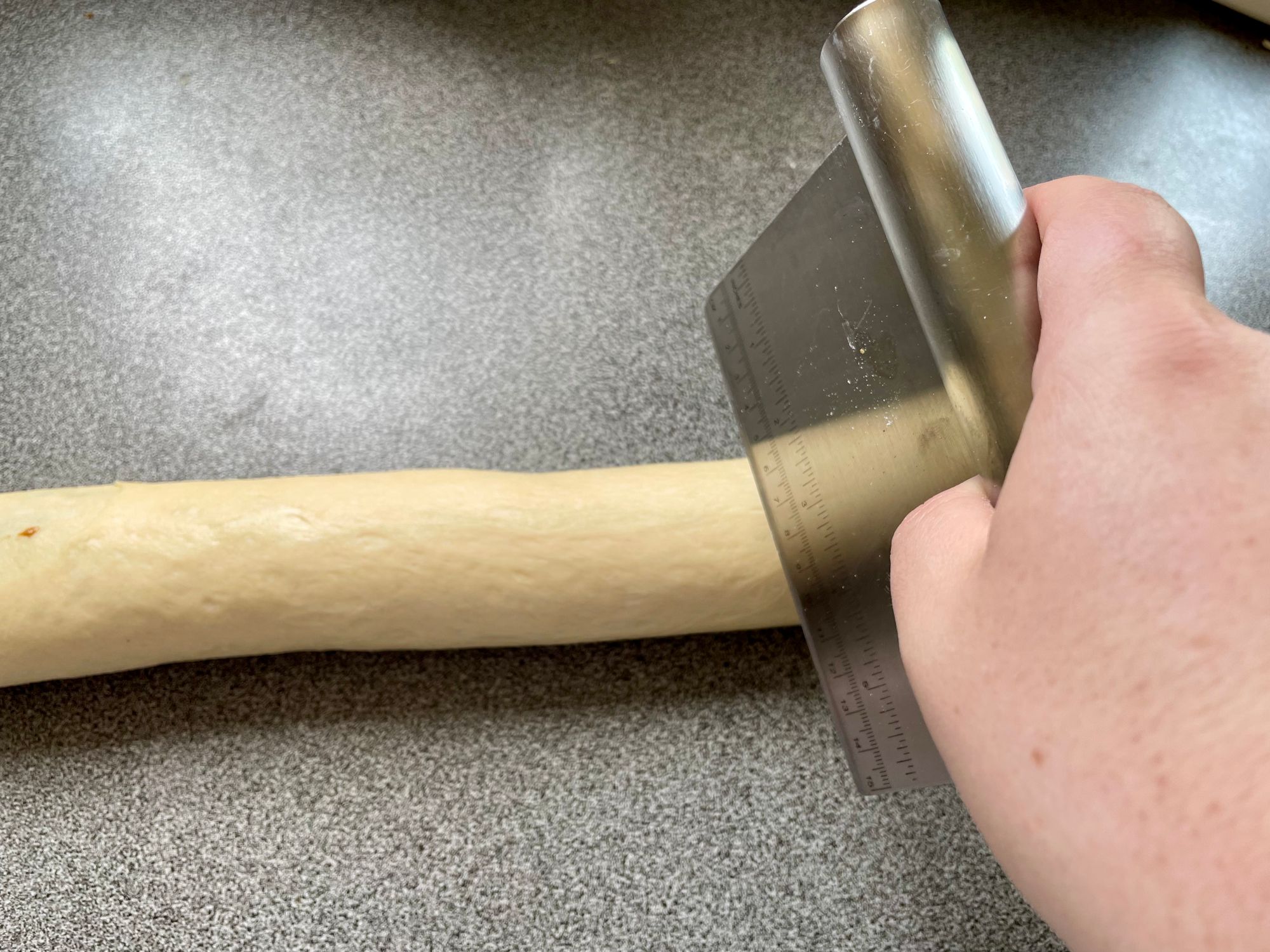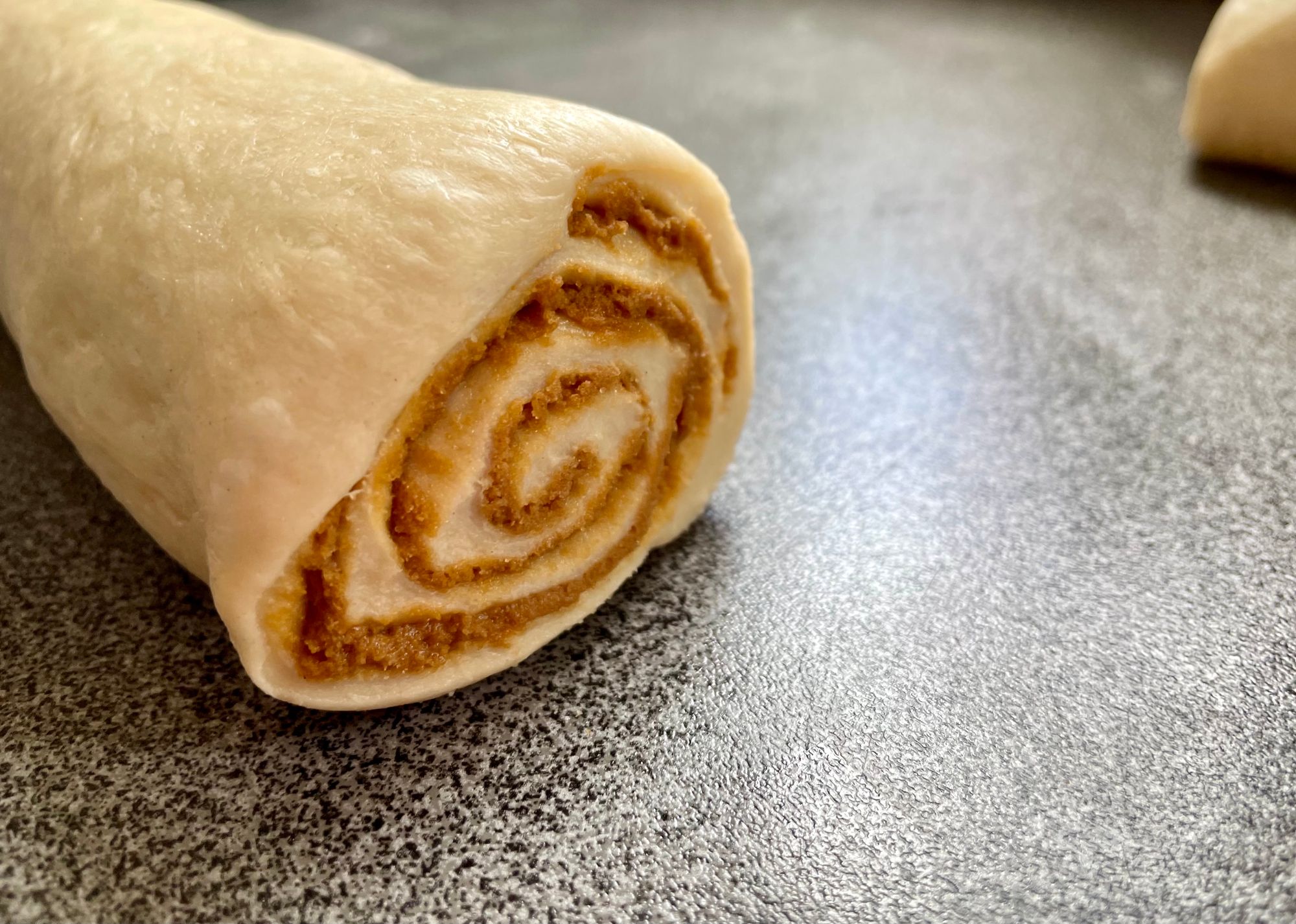 Evenly divide the dough into 12 even pieces. Place them into your baking tray and squash them down a little.
I use these foil trays as they're the perfect size to make two lots of 6 and means I can apply the frosting while the buns are still in the tray. As I usually gift my bakes to people, I don't have to worry about finding another container.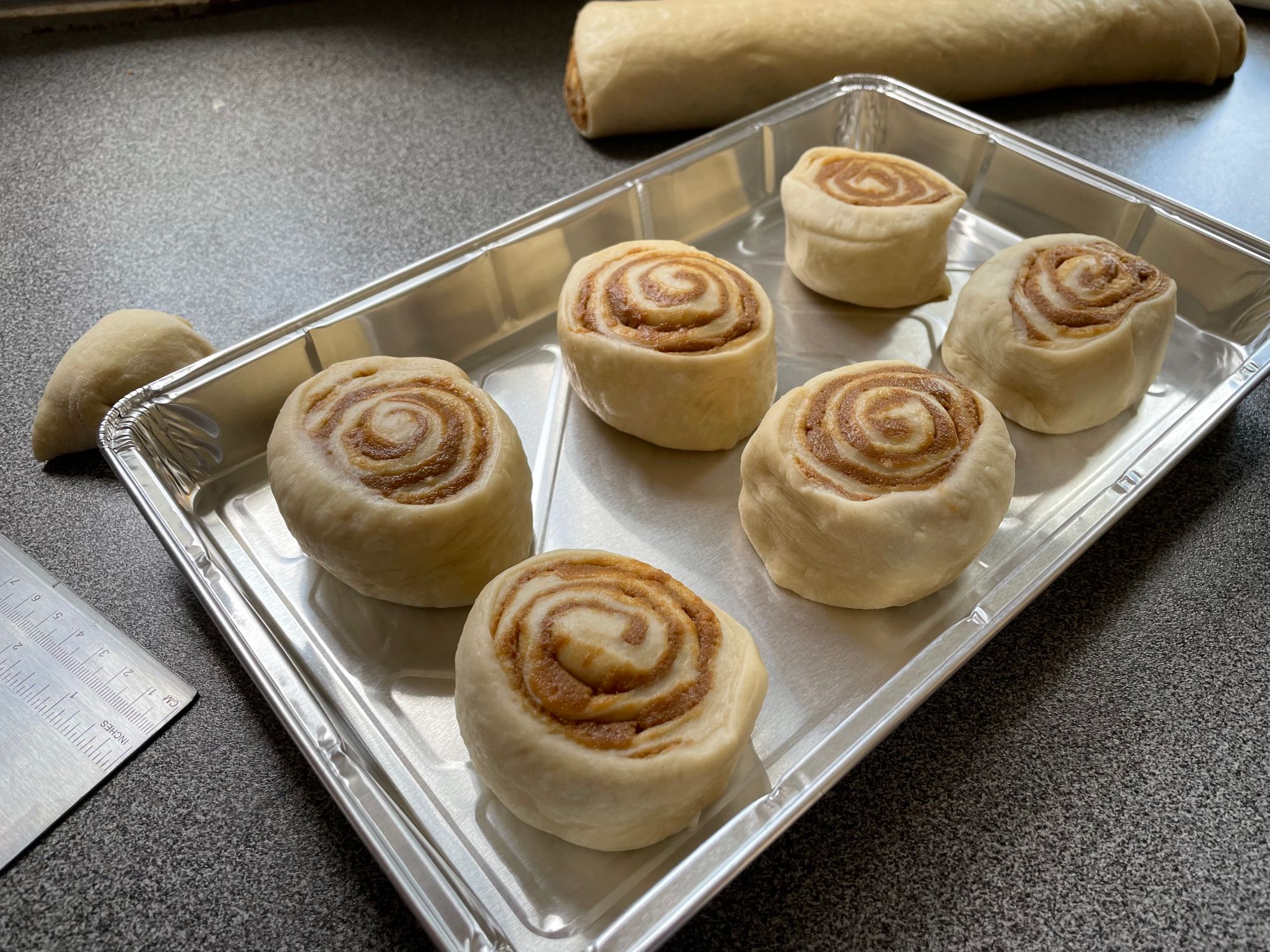 Cover your trays either with another inverted tray or tightly with clingfilm and allow to proof for around 45 minutes.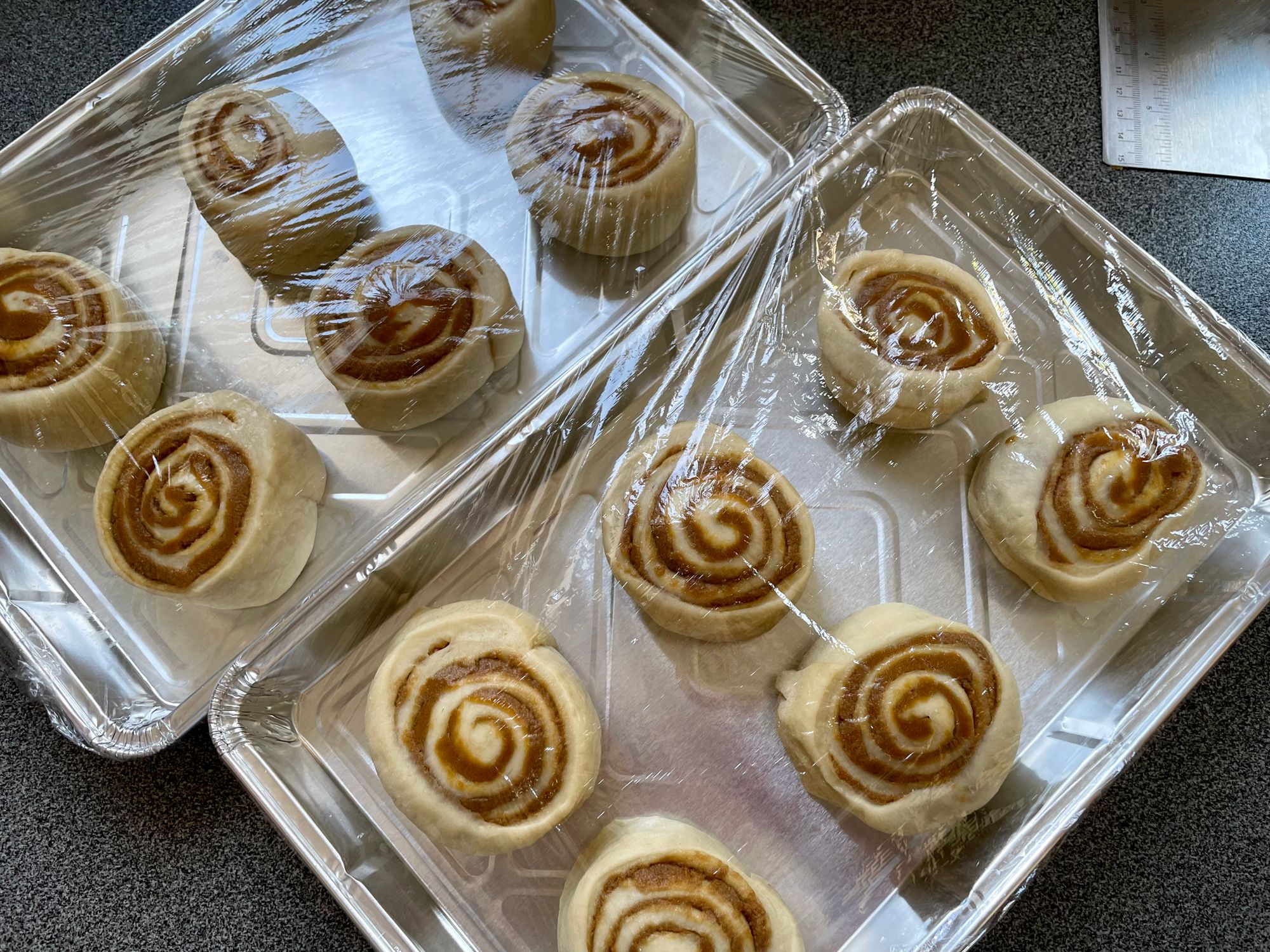 Once proofed, bake in the oven for 20-22 minutes at 180°c fan until golden brown.
While your buns are baking, create your frosting by combining the cream cheese, butter, icing sugar, and Biscoff spread with your stand mixer's balloon whisk. Slowly add a little milk at a time until the frosting loosens up a little.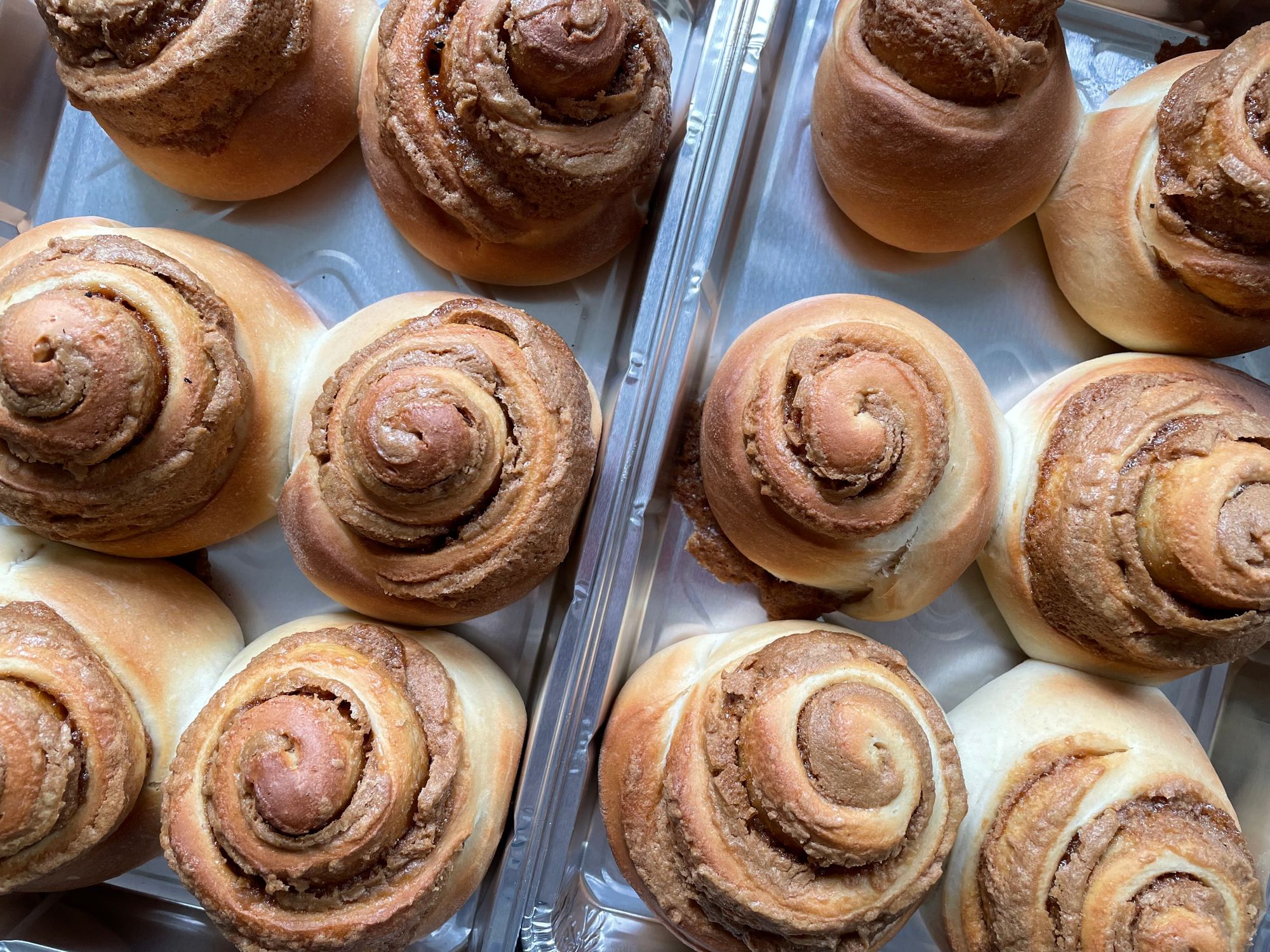 Once your buns are out of the oven, immediately cover with your frosting and optionally crush a few Biscoff biscuits over the top.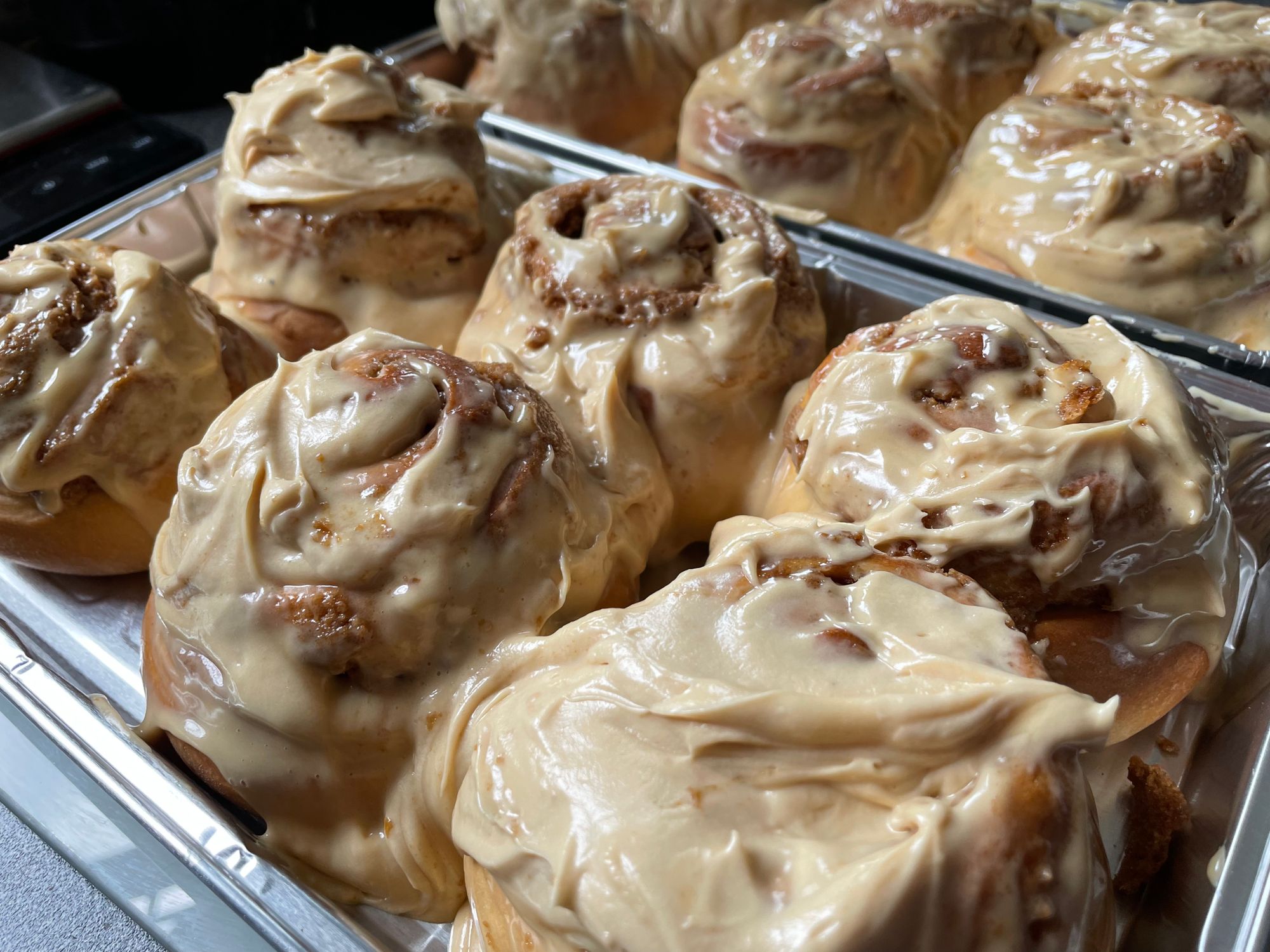 The Biscoff Buns are best served warm and can be reheated in the microwave. I've found 20s in my 750w microwave works great.
Enjoy! 😋