Fetch 2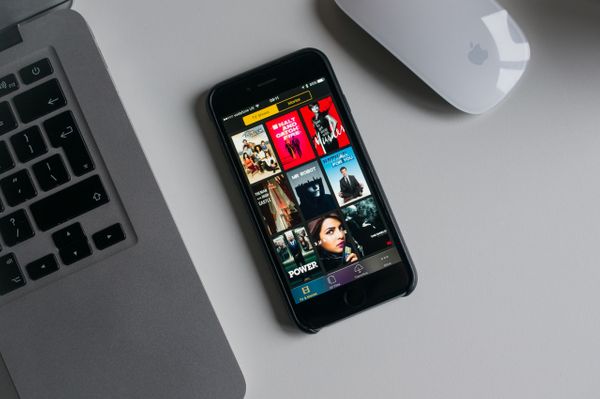 Last year I started working on my first iOS app as a way to learn Swift. What I built turned out to be a fairly popular client for Put.io. With the release of the Apple TV, porting the app was a no brainer and with it came additional features — chiefly the matching of posters and metadata.
After a couple of updates my attention moved back to the iPhone and iPad in November, and for the last 5 months I've been working on a huge update…
What's new?
There's a lot of new stuff in Fetch 2 — from minor tweaks to massive changes — and a lot more to come. These are some of the standout features:
New Design - Gone is that awful white text on a yellow background (sorry!), replaced with a beautiful dark UI.
Posters & Metadata - The iOS app now matches movies and TV shows to their posters and metadata.
Download Videos - File download support has been added so you can download movies for that long road trip.
Push Notifications - Get notified when a file transfer has finished or when your download queue has completed.
Move / Delete Multiple Files - Easily manage multiple files at once without having to swipe to move or delete each one.
Activity Feed - See everything that's happening in your Put.io account on the activity feed.
3D Touch - Quickly jump to sections of the app from the home screen and peek/pop folders to quickly see their contents.
What's it look like?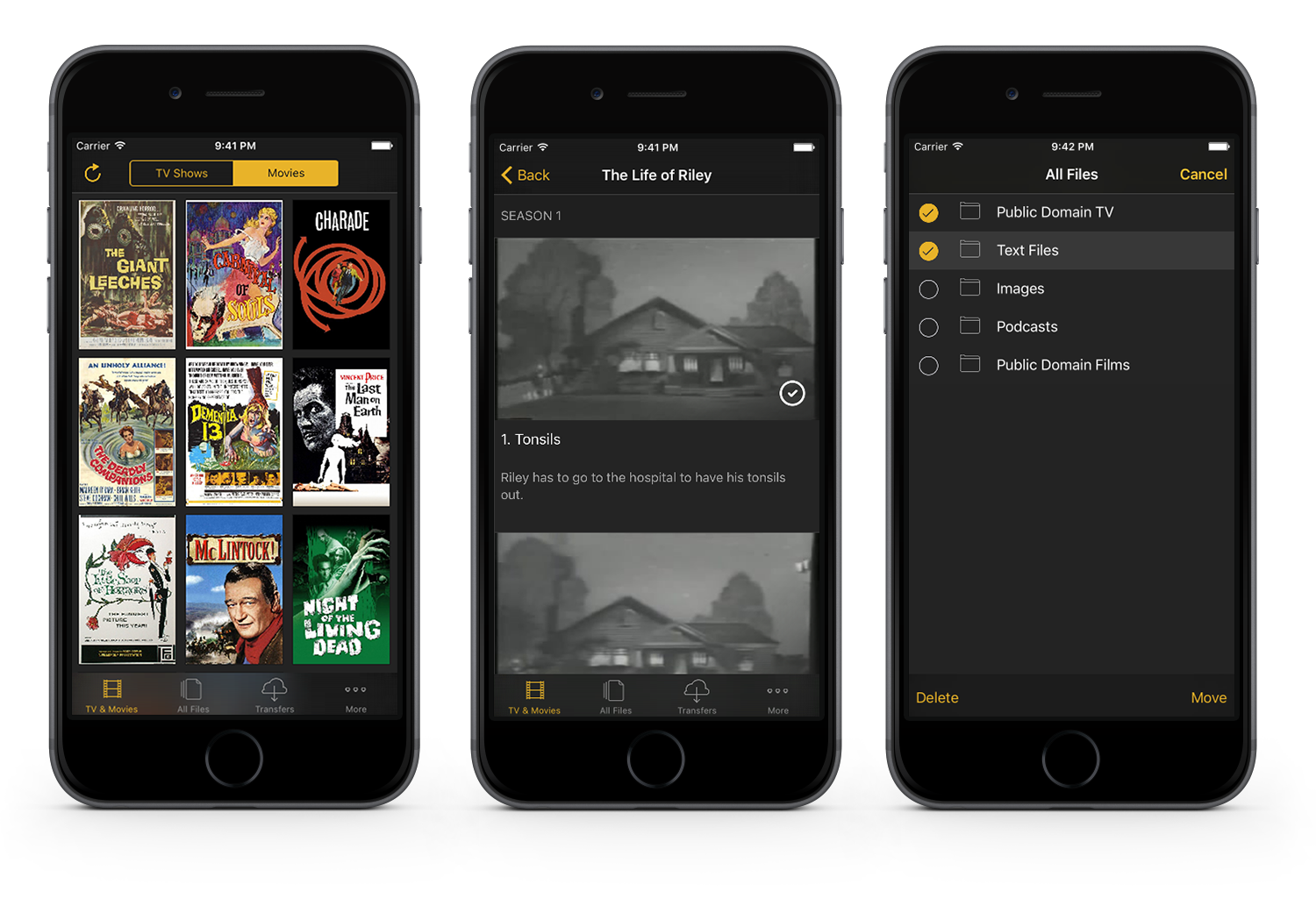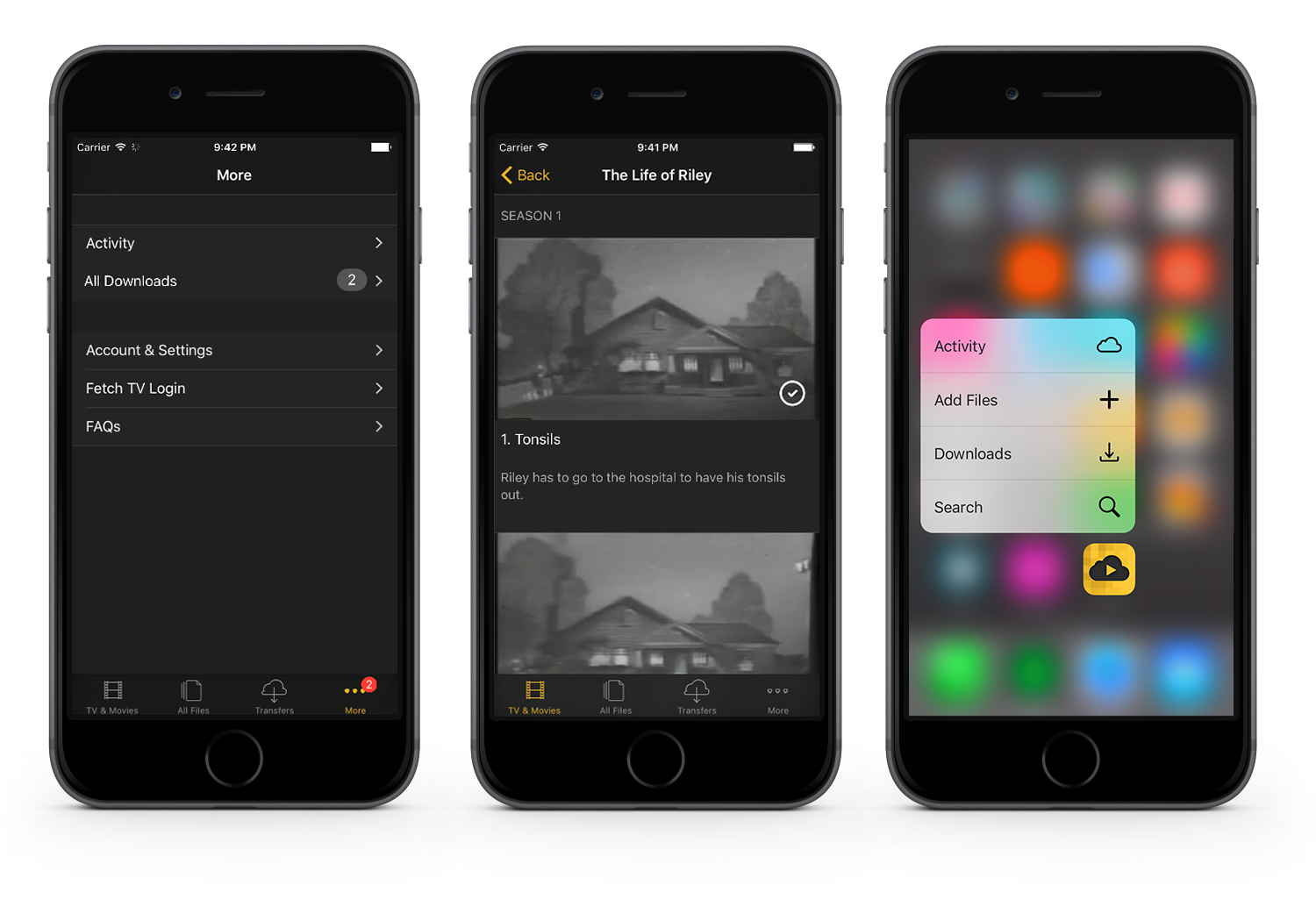 When can I get it?
I submitted Fetch 2 to Apple last night. If the average review times are correct and if things go to plan, it should be out this week.
In the meantime, make sure you update to iOS 9 and download the latest version from the App Store 😊