I just quit my job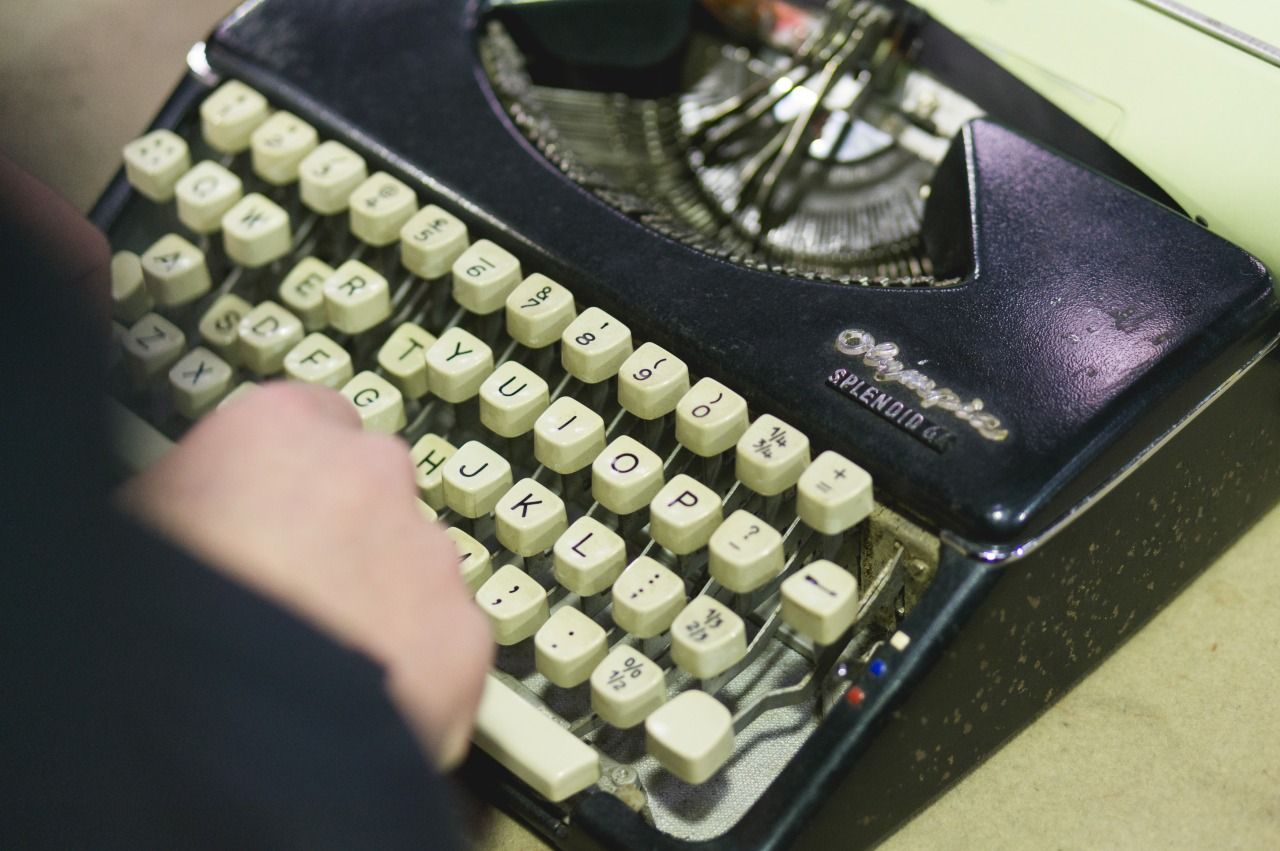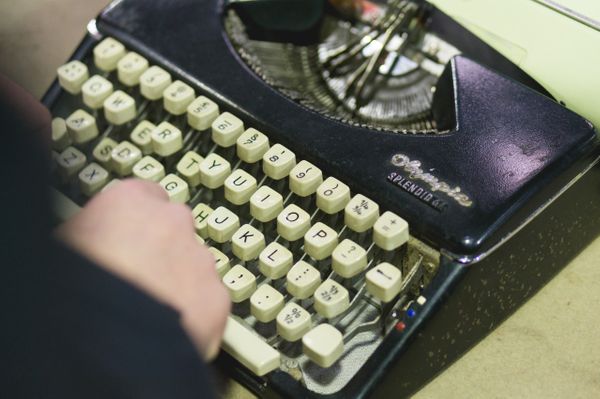 Last Monday I quit my job. Well, me and Paul both quit our jobs and we're going full time at Cocoon. I'm scared and excited at the same time but mostly everything feels pretty surreal right now. It's great to finally be able to talk about it all.
Oh shit, is this actually happening?
Whoa, big decision
Oh yeah, this wasn't some rash decision. Let me backtrack a second and tell you about how we came to it.
In 2012 I made a little SaaS app (for myself really) called FTPloy. I was lucky enough to be a finalist in the Net Magazine Awards a year later and it got a fair bit of traction. At the time I wasn't charging for it but I knew it could be monetised.
In order to do this I could take one of two routes — become a sole trader or register a limited company. After doing a bit of research I decided to become a limited company. It seemed like it would be a little bit more work but would be easier should it expand. I called this company Cocoon Development Ltd. (I wanted Cocoon but it was already taken).
Things ticked over for a year or so before I spoke to Paul about going full time with Cocoon. Paul and I had worked together previously at another agency and he'd recently started where I was working after they decided to expand. Cocoon was doing okay and FTPloy was picking up speed but both of us weren't ready to take the jump and the idea fizzled out.
In the meantime I'd developed Cocoon's second app — Former.io, a simple way to build hosted forms and again I released it for free with the intention of monetising it at a later date. I'd also started writing a book on AngularJS for Packt so I was getting a little busy outside of my day job.
I wanted to get more serious with Cocoon as a whole. I felt that we had two strong projects that could be amazing if given the right care and attention they rightly deserved so I approached the idea of going into business with Paul again.
I told him I was serious about making this work and told him some of the ideas I had for not only FTPloy and Former but also future products. Initially I think he was anxious about the possibilty of only working on products. Coming from an agency background where you're working on a new project every month or so, it can be a bit of a shock to the system but he was open to it.
I've worked with Paul almost solidly since I moved to Leicester in 2011 and we'd become good friends in that time. He was the natural choice as a business partner and I couldn't be happier.
The Office
I wanted a space we could work that wasn't the spare bedroom of one of our homes. I think there's a level of distraction you inevitably get when you're working from home that you don't get in a dedicated workspace. There's always the sofa you can slob out on, the TV you can just watch "one more" episode of RuPaul's Drag Race on, or the Playstation you can play on.
Paul agreed that somewhere we could concentrate on getting things done in would be a good thing. In June of 2014 we started looking for office space and settled on a room within the beautiful Dock building in the centre of Leicester. It's located in the new science park just next to the National Space Centre.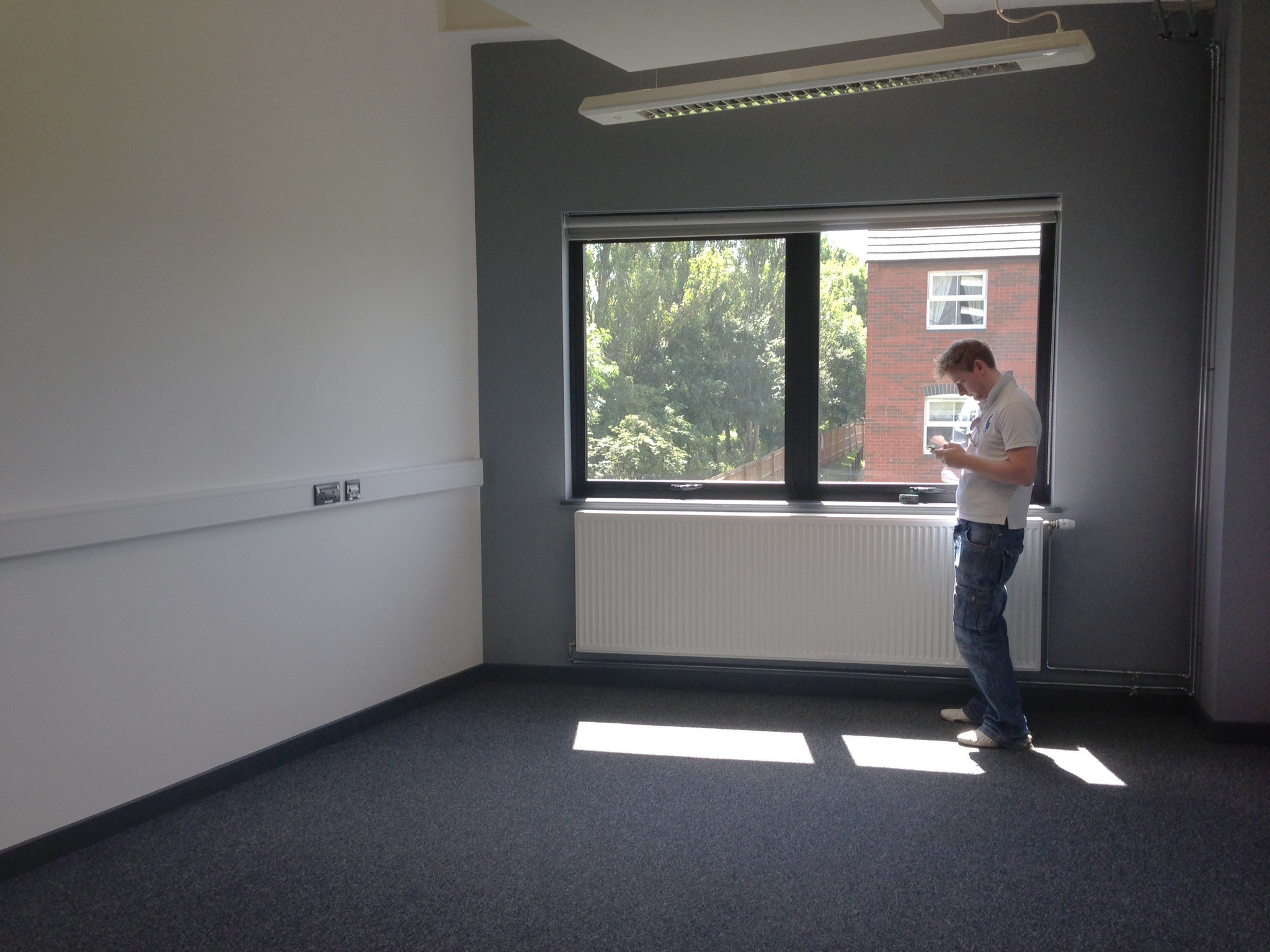 Once we'd signed some papers, wrote some cheques and undergone an "induction" (how to set the alarm; where the fire exits are etc.) the place was officially ours.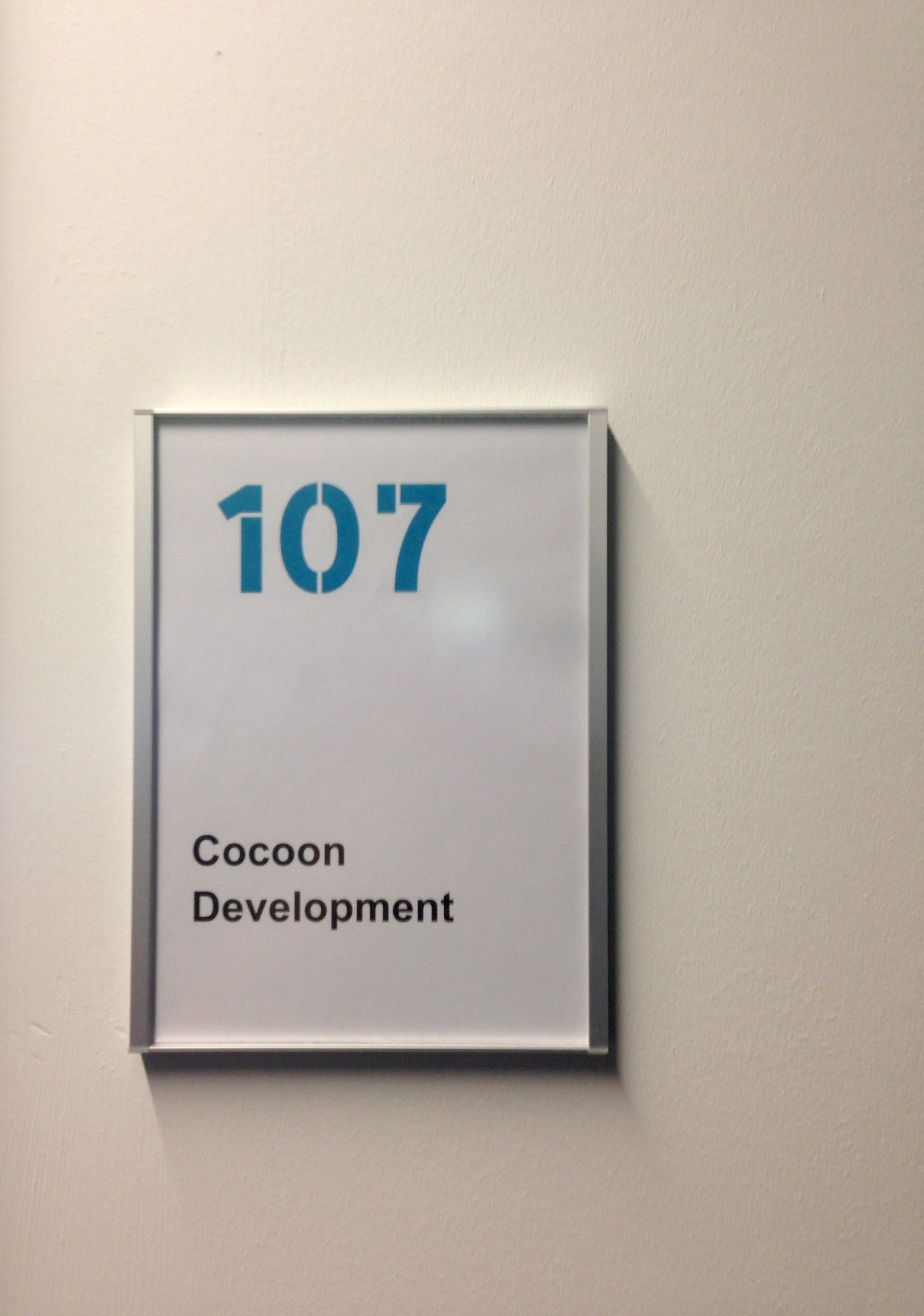 With our new empty shell being exactly that — empty, we needed to take a mandatory trip to IKEA to fill it with desks, chairs, lamps, bookshelves, sofas… Stuff you'd find in an office.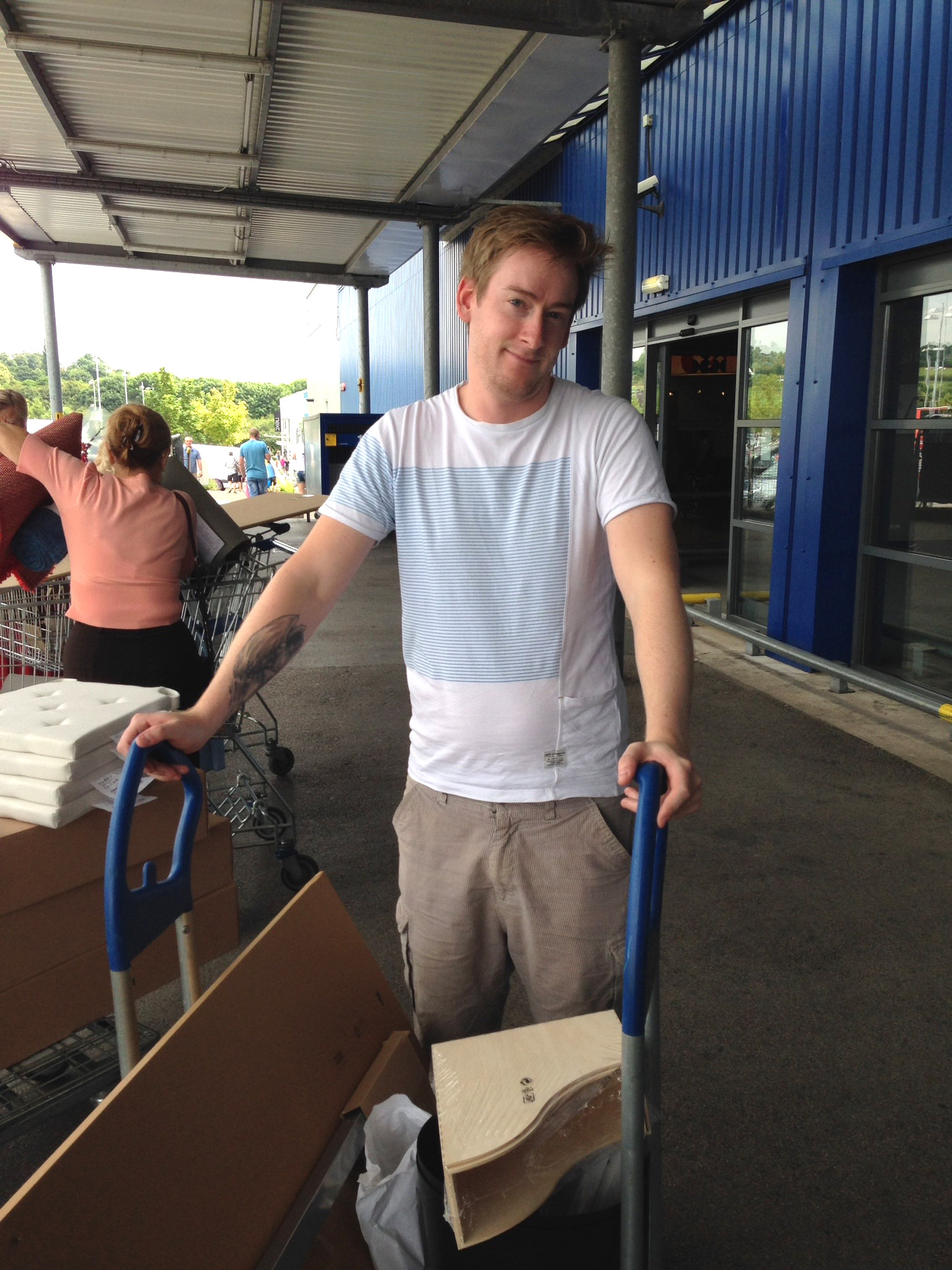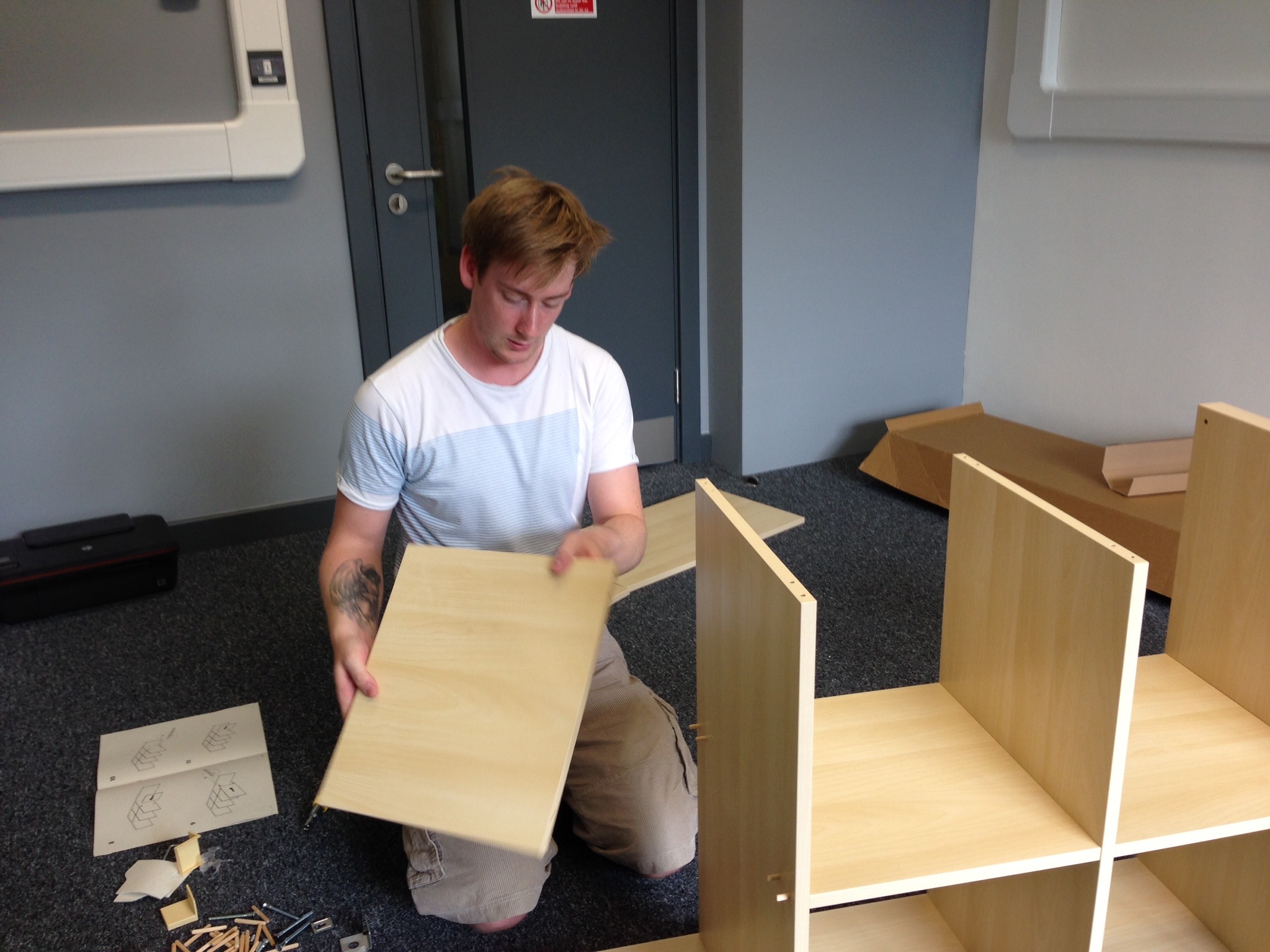 It was so ridiculously hot that day so I took on the role of supervisor. I think I did a good job.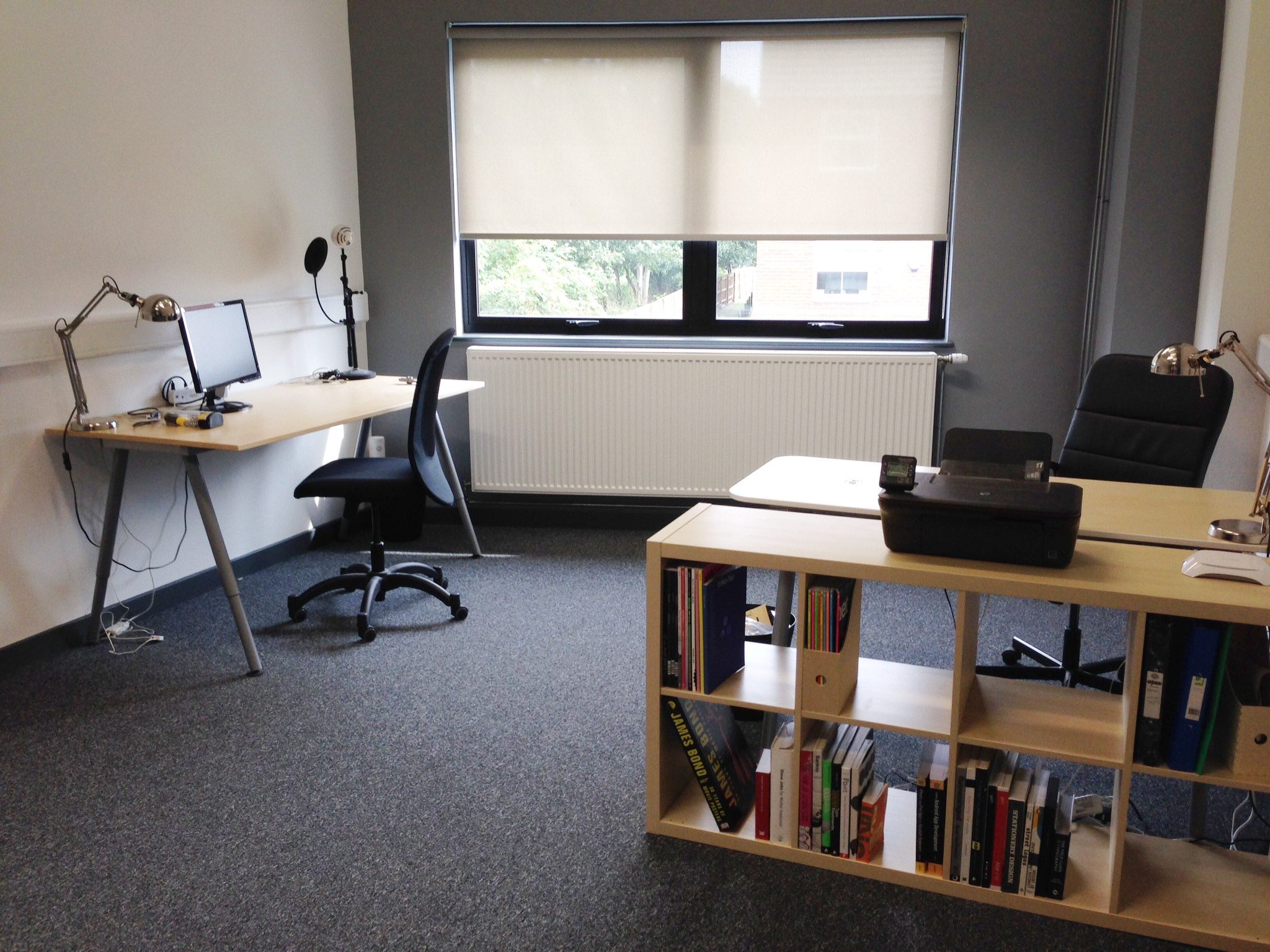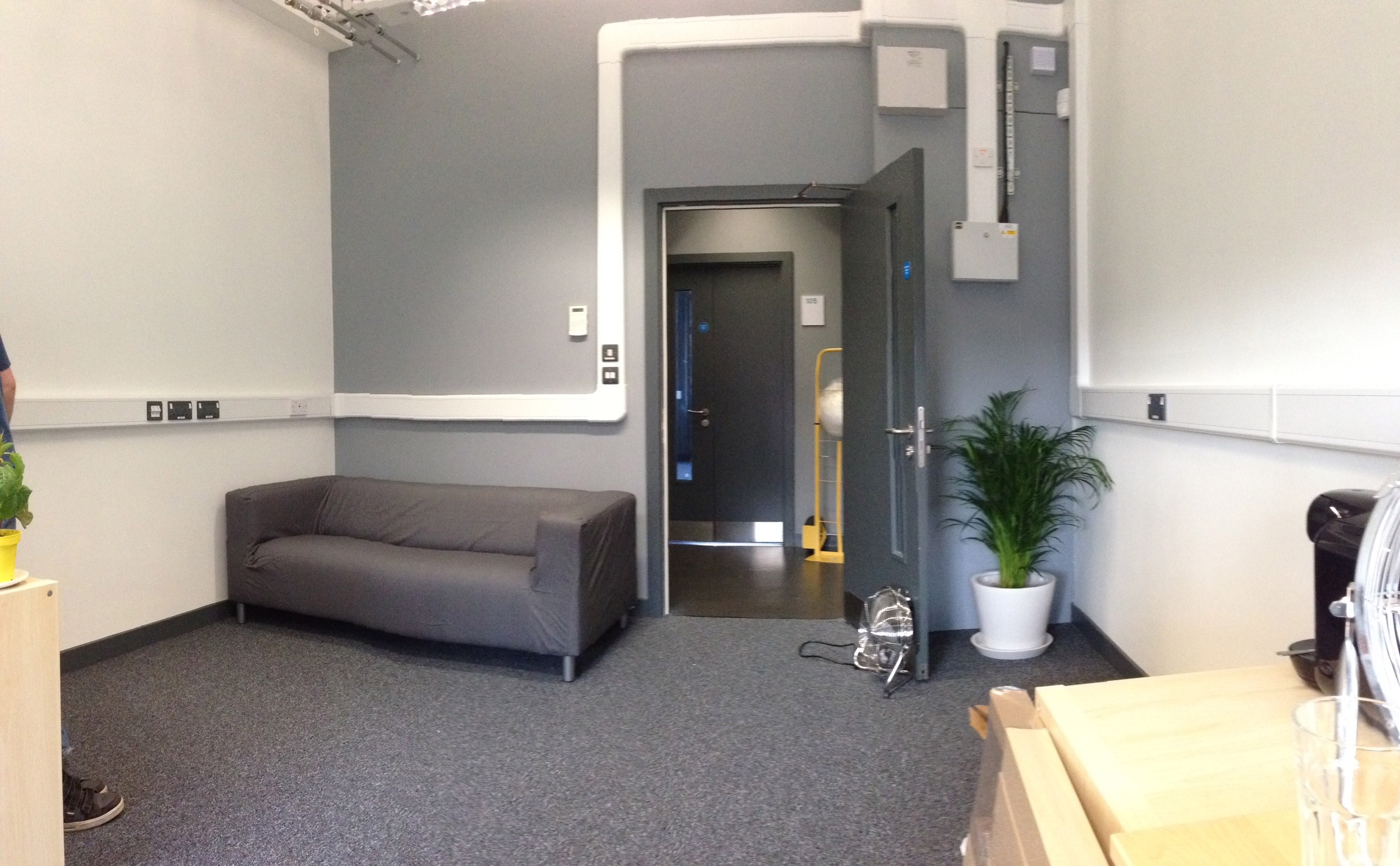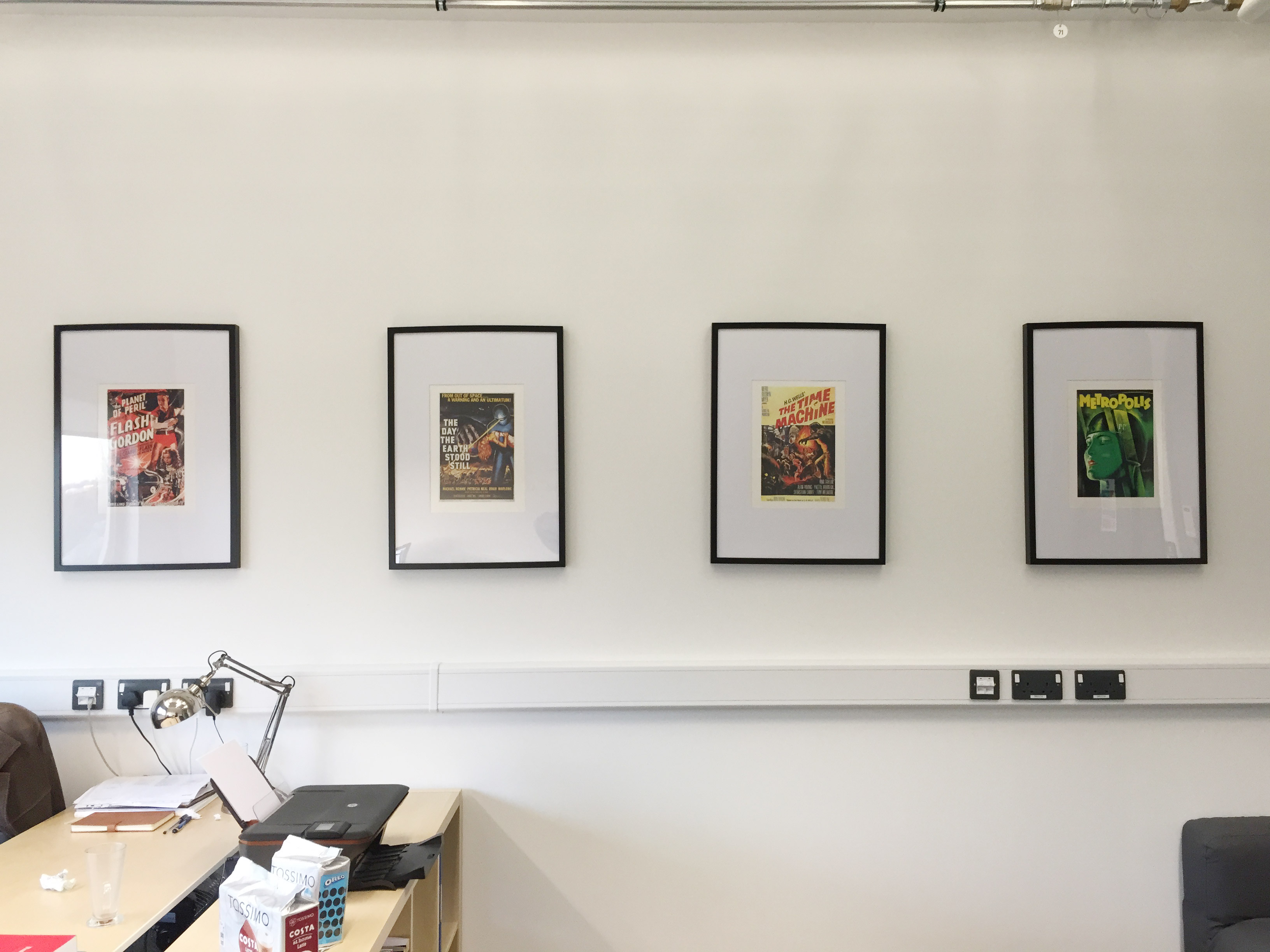 Work
We quickly picked up a couple of projects for the YMCA and start-up Tapdaq so hit the ground running after we moved in. Paul also started working on the design for -REDACTED- — our next product and I was still finishing up on my book. We were far from short of work.
Paul was also featured in the October issue of net magazine after taking part in the design challenge to create a site for a cocktail bar. On top of that we had the usual support requests for FTPloy and Former and I desperately wanted to pay some more attention to them too.
We'd go to the office straight after finishing a full day at the day job at 17:30 and work until 08:30 - 20:30. Yeah it was a long 12 hour day 4 or 5 days a week but neither of us cared. We were finally working on projects that benefitted us directly and things that we were both passionate about.
Making Decisions
Having worked at Cocoon in the evenings and weekends throughout 2014, it was clear that we were going to need to go fulltime fairly early on in 2015.
The thought of it excited and scared the shit out of us at the same time. We'd be relying on ourselves to live.
Everyone we'd spoken to who'd made the jump told us to just go for it, that they "wish they'd done it sooner" but the nagging thoughts of "will we be able to do it?" still crept in. Eventually we knew we'd have to do it sooner or later and after several hard conversations we came to the conclustion that we'd both give our notice on the same day at the end of February.
We'd planned to hand our notices in on our pay day which is the 25th of the month. We thought it would make things cleaner and easier for everyone involved, which meant we'd start work at Cocoon full time at the end of March/beginning of April.
However things didn't exactly pan out as planned. Work had started making arrangements for our appraisals and it just didn't seem fair to drag managers and directors through that process when we had no intention of staying afterwards anyway. Paul and I both agreed that giving notice before was fairer.
And so today I quit my job and am ready to work on awesome shit with my best friend every single day. We don't want to just be another agency and I don't think we will be. We have two strong products and are already working on a third.
We want to work with amazing start-ups that are as passionate as we are about building the best product possible. Design is important but that shouldn't compromise usability or sustainability. Well built maintainable products with a gorgeous, usable interface is what gets us motivated.
Here's the start of the next chapter…
Work With Us!
We're currently accepting new projects at
Cocoon
. If you have a cool new thing you want us to help with, feel free to
drop me a line
✌️