The Cheap £10 Elgato Cam Link Alternative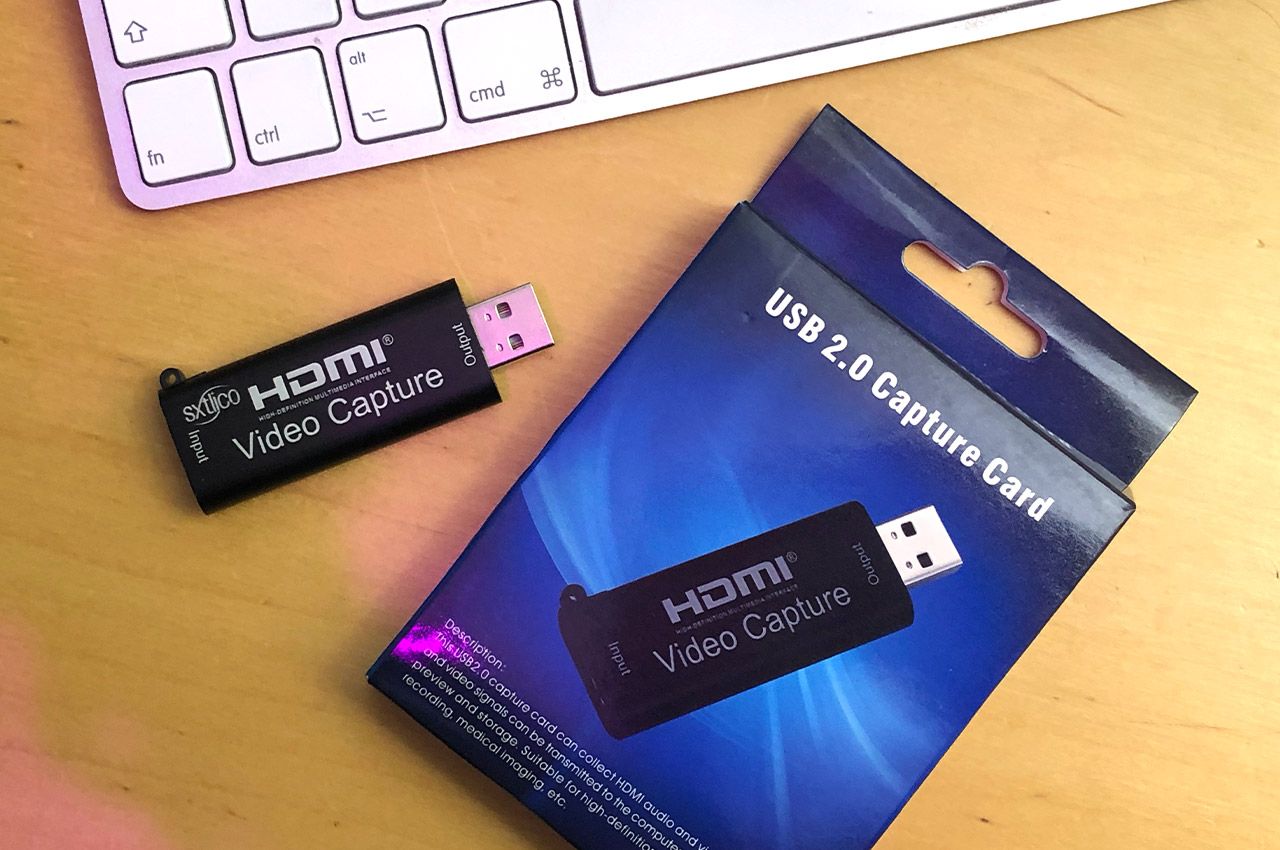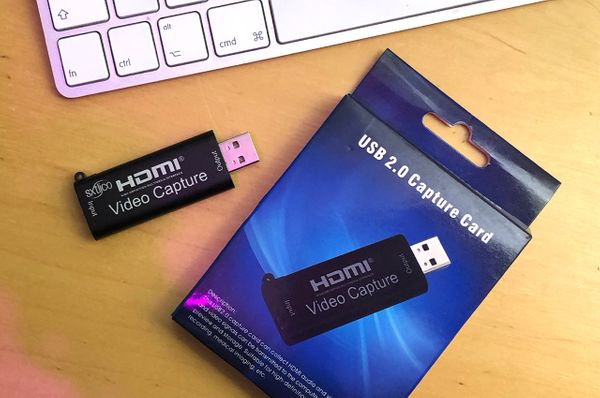 Like most people working from home during lockdown, I spend a not insignificant amount of time in Zoom calls, Google Meets, or on FaceTime but I also happen to co-host a video podcast and stream on Twitch. Over the last few months it became increasingly apparent that the potato webcams Apple provide in their computers just really don't cut the muster so I started looking at alternatives.
My first thought was to look at a dedicated webcam like the ever popular Logitech C920 but considering I have about five mirrorless or DSLR cameras in the house it seemed like repurposing one of those might be a better option.
Both Sony and Canon offer software solutions that enable you to use supported cameras as webcams. You simply run their software, plug your camera in via USB and it'll pop up in your list of available webcams. I'd recommend you give that a try first but, unfortunately for me, none of my four Sony cameras were in the supported list and at the time Canon didn't offer their software for Mac.
When it comes to hardware solutions, I'm familiar with Elgato's products and have used their capture cards in the past. I was aware of the Cam Link but had absolutely no idea how much that thing cost and… ohhhh boy that was some sticker shock… £120!?

There had to be a cheaper alternative, right? Especially when you consider I didn't need to capture 4K or 60fps.
A quick search of "usb capture card" on Amazon spat out a bunch of results for seemingly identical generic capture devices.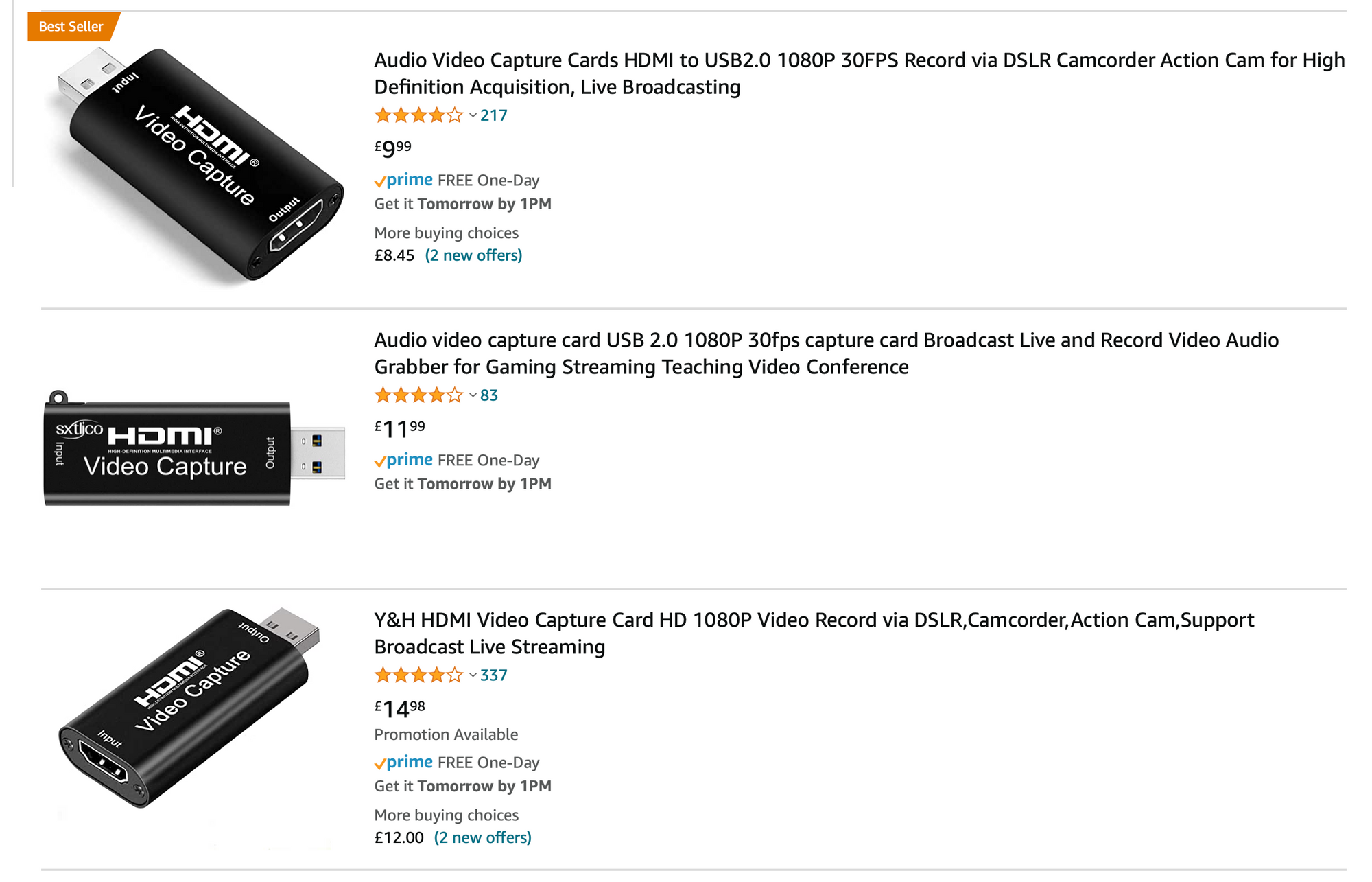 While I don't trust Amazon ratings in the slightest, they all seemed to have fairly decent ratings and the prices were extremely low in the £8-£15 range. I eneded up grabbing one for a tenner along with an Amazon Basics HDMI to Micro HDMI cable for use with my Sony A7.
I was dubious of its quality at less than a tenth of the price of the Elgato Cam Link but once it arrived I hooked it up to my iMac and gave it a try.
So this thing works absolutely perfectly. It's fantastic. If you're interested here's the one I bought on Amazon https://t.co/dKdcIFH3lw pic.twitter.com/4I6lAvytBk

— Stephen Radford (@steve228uk) December 19, 2020
As you can tell from my first impressions, I was pretty blown away by this thing and have been using it for the last month now with zero issues. And while I can't speak about how long you could expect it to last yet, for such a low price even if it does go kaput after a year it's not a big expense to snag another one.
I did end up also needing to buy an AC adaptor for my A7 as the Sony Alpha cameras aren't able to power via USB while using them. The adaptor is essentially a fake battery with a cable that plugs into the wall.
If you'd like to see more footage from this impressive alternative to an Elgato Cam Link, subscribe to the PotsCast channel on YouTube.